Personal Insurance Account Manager
Personal Insurance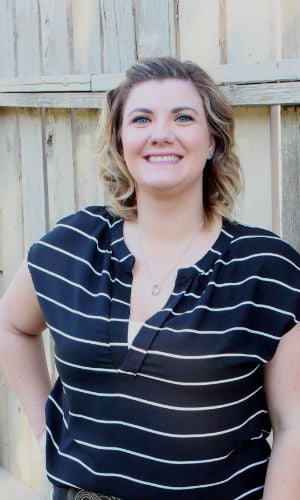 Ready to take charge, Jenni has arrived to First Foundation Insurance's team with the enthusiasm we like to see! With a passion to educate, she has found herself in an industry that requires patience, ongoing learning, and the ability to clearly communicate concepts - and, without a doubt, this girl possesses these qualities. Jenni enjoys teaching potential clients, clients, and even the general public on the importance of insurance - whether through hosting a lunch and learn with the First Foundation team, getting involved in local insurance councils, or attending business expos or golf tournaments, she likes getting the message out there! Insurance is important!

After being introduced to the insurance industry by a friend over 3 years ago, Jenni took the leap and obtained her general insurance license and has been building her credentials ever since! We welcome her to the team as one of our Personal Lines Account Managers - we know our clients will be properly managed in her care!

Originally a B.C. girl, Jenni has been living in Alberta for nearly two decades. She has recently returned to Edmonton with her lovely and energetic twin boys. This is a woman who is not afraid of a challenge or change! Clearly! Did we mentioned twin boys? And if that's not "wild side" enough for you, Jenni also enjoys white water rafting! But don't let that fool you, this girl can chillax with the best of 'em with a really great book.
---
Connect with Jenni
Get an insurance quote today »
Contact Jenni
Phone: 780.306.4924
Fax: 780.432.4133
Toll Free: 1.866.702.7678
Email: jhamilton [at] firstfoundation [dot] ca *
*No unsolicited CEMs please, all correspondence must be CASL compliant