French Press Coffee House Regina SK [Business Profile]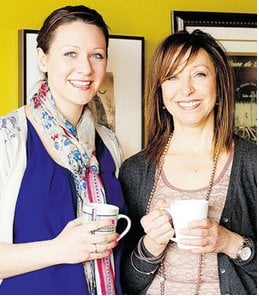 Laurel Dupuis, the owner of the French Press Coffee & Tea Co. in Regina SK originally comes from a small French community in rural Saskatchewan. Laurel moved to Regina and began a career in property management but when the opportunity presented itself, in 2004 opened the doors to her own franchise of Java Express. She spent two years under the Java Express franchise umbrella before fully embracing her entrepreneurial nature by going completely independent as The French Press Coffee & Tea Co. Laurel says that becoming independent gave her the freedom to have control over the style, decor and menu options of the shop.
Along with head Chef Amy Hutchison, Laurel features unique recipes and fresh daily baking more like a traditional European cafe. Her desire is to have customers welcomed into a warm & inviting atmosphere. Laurel believes the decor of the shop represents her personality... and if I can add, it certainly does, the French Press is a very classy place without any pretence, just like its fabulous owner!
"I have the best staff of any cafe in Regina. I love the people that I work with!" Laurel Dupuis
Even when selecting staff for The French Press, Laurel trusts her gut and uses her instincts. Regardless of the professional background, Laurel has always believed in basing her staffing selections in the first moments of the interview. Laurel explains that because customers only have a short window to feel comfortable with staff, she relies on her first impression of someone as well.
Best Croissant in the World (Yes the World)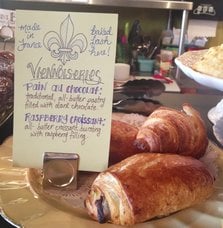 In 2013, Laurel introduced a new product and is very excited about the tremendous response it is getting from customers. Laurel is importing pastries from France. Now, I have personally tasted and approved of this decision, The Raspberry Croissant and Pain au Chocolat; which is the traditional French breakfast, is incredible, the perfect accompaniment to an Americano. Laurel personally ensures that her product is of the utmost highest quality by regularly testing it with clients and staff!
"The French Press is a perfect little neighbourhood coffee shop, I love this place." Jackson Middleton
Here are some pictures of the French Press, Located on 4112 Albert St Regina SK. If you happen to find yourself in there, please let us know what you think, come back here and leave your feedback in the comments section! Click on the picture gallery below!
Keith D Andrade
With a title that sounds like something out of a Martin Scorsese film, Keith Andrade has been Consigliere to Jackson Middleton since 2011. Keith started with Jackson at Highland Mortgage…
---