Five Great Reasons to Refinance:
Debt Consolidation: Save thousands! Pay Less. One Payment!
Live better! Renovate your home using equity
Less stress! Improve monthly cash flow with a lower rate
Enjoy life! Purchase a vacation property
Grow your wealth! Diversify by investing in other assets
Why Should I Refinance My Mortgage?
There are many different reasons to refinance your home, ranging from taking out extra money to financing renovations, to consolidating debt, to making your mortgage tax deductible using the Smith Manoeuvre and investing your equity.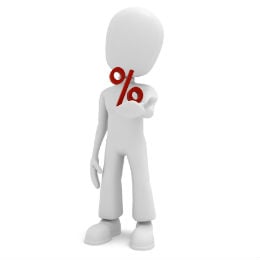 Refinancing can help you to accomplish a great deal! You can use your home equity to invest in real estate or the stock market and earn a higher return than having it just sit there. By consolidating your debt you can substantially decrease your total monthly payments and improve your cash flow. Refinancing to do home renovations is also a really effective way to add substantial value to your home and enjoy it that much more!

These are just a few of the purposes for doing a mortgage refinance. Feel free to contact us if you have any questions or ideas about how why a refinance might be a good choice for you.

Apply for Refinancing Now »
---
Top Five Reasons to Refinance
Replace high interest rate debt with lower interest-rate debt (for example, pay off credit cards and lines of credit)
Renovate your home
Improve monthly cashflow
Purchase a vacation home or rental property
Invest and maximize tax efficiency
---
How to Refinance Your Home
Make sure you own a home. (No kidding, we get asked about this all the time)
Get a rough idea what your home is worth. Rough home values can come from the tax assessment, an assessment by a REALTOR®, etc. Don't order an appraisal yet!
Call one of First Foundation's Mortgage Brokers
We'll answer any of your questions, walk you through the application process, do the appropriate calculations, and obtain a refinance approval for you
You'll be asked to provide verification of income and credit
Once approved, we'll order an appraisal from a lender-approved appraisal firm and confirm the value of the property. You'll typically be able to borrow up to 80% of the value of the appraised value.
Once the value is confirmed and the lender's conditions satisfied, you will sign the legal paperwork with a lawyer or closing service and the funds will be advanced!
Mortgage Refinance Application
---
Refinancing Considerations

Something to keep in mind is that despite the varying number of reasons for refinancing your home, one cardinal rule still applies: you must own your home. You can refinance your home up to 80% of its value (Note, new rule changes effective July 9th, 2012). The value of your home is usually determined by an appraisal or an automated method.
There are some fees that you may be responsible to pay for associated with refinancing your home, such as an appraisal fee and legal fees, but quite often these fees can be added to the mortgage amount. That way, you'll only have to pay out of your pocket initially, and will be reimbursed later when your mortgage funds.
---
Calculate The Savings From Refinancing

You can save a lot of money, or not, by refinancing your home? How can you be sure? You should talk to one of First Foundation's brokers. That said, if you want to play around with the numbers yourself, you can use this handy refinance calculator:
---
Questions? No Problem!
Regardless of the reason you wish to refinance your home, First Foundation is able to help you out, provided that you meet the lenders' guidelines. If you're interested in exploring refinancing options, please Contact Us.