Alberta Flooding - Emergency Insurance Claim Contact Information
Hello,
With the recent weather emergencies all over Alberta, we just wanted to send a note giving you and your families our best wishes. We truly hope that you and yours have not been affected by these disasters. Please know that the staff of First Foundation Insurance are here to answer any questions you may have with respect to your insurance coverage.
Below is a helpful guide to assist you on what can be done to reduce the damages to areas that are prone to flooding and sewer back up claims.
If you need to reach someone after hours, please see the below list of emergency claim numbers for your designated insurance company:
Aviva Insurance 1-866-692-8482
Peace Hills Insurance 1-800-369-4053
SGI Canada 1-800-647-6448
Pembridge 1-800-661-1577
Optimum West 1-888-814-2555
Again, all the best, feel free to contact First Foundation with any questions you may have.
Dry regards,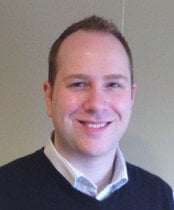 Scott Marit
Personal Lines Account Executive

First Foundation
7473 101 Avenue NW
Edmonton, AB, T6A 3Z5
Office: 780-702-7534 ext 351
Toll Free: 1-866-702-7678
Fax: 1-888-527-3804
Email: smarit@firstfoundation.ca
Scott Marit
Location, location, location – we took this age old real estate saying to heart when we situated Scott Marit, Personal Insurance Account Executive directly in house at the First Foundation…
---