Canadian Mortgage Awards 2015 - Diversifier of the Year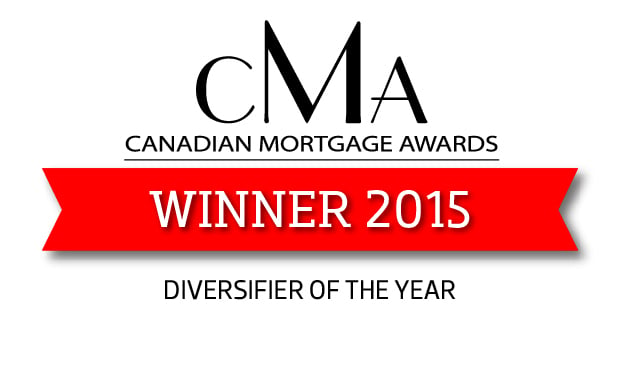 First Foundation Wins "Diversifier of the Year" Award at 2015 Canadian Mortgage Awards
At the recent annual Canadian Mortgage Awards show in Toronto it was announced that First Foundation won the inaugural awards for Diversifier of the Year.
What is a "Diversifier", you ask? Great question!
Years ago, just after the dinosaurs were wiped out (2002, approx.), First Foundation started as an independent mortgage brokerage in a small office above an even smaller office in a small part of Old Strathcona - a notably small part of Edmonton. We started with a dream: to save the good people of Edmonton from the hassle of having to shop for a mortgage all over town, and accept the lousy offers they were getting from banks.
Over time that dream evolved. We could see that our mortgage clients needed other services...services that shared many of the same pain points that they had previously experienced in mortgage land. All of our clients needed home insurance, for example, but many struggled to get good service from direct writers or the proper coverage. Most of our clients needed some type of life insurance and disability insurance...but were frustrated and confused by the options presented to them.
Being the problem solvers that we are, naturally, we thought to ourselves, "There must be a better way!" We started a general insurance division that offers home insurance, car insurance, life insurance, and business insurance - among others - to make sure our clients are well protected. We started a financial division offering investments, financial planning, group benefits, banking services - and more - to make sure our clients could grow their wealth.
The unifying theme between all three divisions are:
Independence (We're not owned by a lender, insurance company, or investment dealer)
Choice (We offer many products from many providers because one size does NOT fit all)
Savings (Competition from multiple providers means savings for our clients)


Gratititude
Many thanks to the Canadian Mortgage Awards people at KMI Publishing and Canadian Mortgage Professional Magazine for the honour. Many thanks to our awesome clients for helping us to grow and serve them every day.
While it's great to be honoured with such a prestigious award, the greatest reward of all is working with clients that are happy with us and the services we offer. We're far from perfect, but are working hard to get there!
Gordon McCallum
President of First Foundation Residential Mortgages and First Foundation Insurance. Live in Edmonton but cheer for the Riders. I have lots of kids. Follow me on Twitter @gordmccallum
---