A Simple Mortgage Calculator iPhone App for Canadians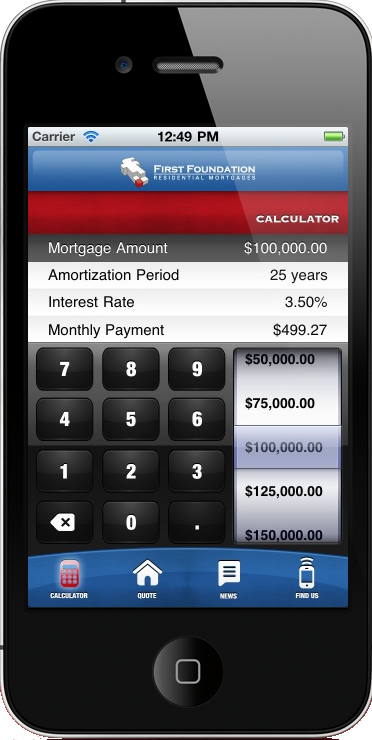 Whether you're a first-time homebuyer, a current homeowner looking to refinance, or a REALTOR® at an open house, you now have access to First Foundation's very own Canadian Mortgage Calculator App for iPhone, now available for download in the iTunes App Store.




Key features:
Customize your mortgage payments by entering your mortgage amount, amortization period, interest rate, and payment frequency.
Request a quote, ask a question, or leave a comment and one of First Foundation's very own Licensed Mortgage Brokers will phone or email you back.
Access First Foundation's informative blog, "Like" Alberta's leading mortgage broker's Facebook page, or follow us on Twitter!
Get directions to our office, see us on a map, or find our contact information.