Going Away for More Than Four Days? Make Sure Your House Gets a Visit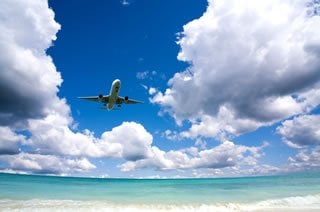 It's not uncommon for Canadians to go away on vacation when the snow flies or when we're sick and tired of a long winter. Lots of us also have jobs that can take us away from home for extended periods of time in a camp or on business trips. But in the cooler months, insurance companies have clauses in their policies that can trip you up. Specifically, if a home is considered unoccupied for 4 consecutive days without anyone checking up on it during the winter, water damage from ruptured pipes isn't covered by your policy. All other coverage will still be in place under your policy, such as fire and theft. During the summer, you don't need to worry about this as there is little danger that pipes will freeze and burst, but during the winter what can you do?
Have Someone Check Your Home
If you are going away for more than four days, the insurance company requires that a competent person check on the house daily. This can be a pet-sitter, friend, relative, or neighbor. All they have to do is come into the house, make sure the heat is working and that there's no noticeable issues, and leave. As long as you've made an arrangement with someone to come in daily, it isn't a problem if they run into an emergency and can't make it for one day. You just have to make the arrangement.
If you don't have a friend or relative that can check on your home while you are away, consider hiring a professional home sitting service!
A home sitting service is worth considering for a few reasons in addition to insurance company requirements. The individual coming into your home is bonded and insured, plus they will definitely make the daily visit since they are being paid to do so. They also make the home look lived in by coming and going every day, something that you just can't achieve with lights on timers. A home sitter will also do things for you like open important-looking mail and scan and email it to you on request. Since you're spending on your vacation anyway, it may be worth it to look into their services to ensure your pets get fed and your home is in good order when you get back.
If You Can't Schedule Daily Inspections
If home sitting isn't an option and you just can't schedule someone to come in, turn your water off, drain the water out of the pipes, and consider installing temperature sensors that work in tandem with your alarm system to send remote alerts to you if a problem is detected. If you don't have an alarm system, consider technology like the Nest Thermostat to remotely monitor the temperatures in your home. This is only necessary if you're away during the months where the temperature can go below freezing.
Major Renovations
If you are going to undertake a major renovation project and plan on living "off site" for any period of time, it is certainly worth a call to your insurance provider to make sure you are on side with your comprehensive homeowners policy. In the rare case that a pipe bursts and you have not taken the appropriate measures, the insurance company may have grounds to decline your claim as you were not occupying the property as your primary residence.
If you want to know more specifics about home insurance, contact one of our helpful brokers. We are happy to walk you through anything you need to know about coverage and take care of all the details for you.
Gordon McCallum
President of First Foundation Residential Mortgages and First Foundation Insurance. Live in Edmonton but cheer for the Riders. I have lots of kids. Follow me on Twitter @gordmccallum
---