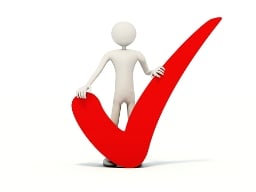 "What exactly is a HELOC and why would someone want one instead of a mortgage?"
Home Equity Lines of Credit (HELOCs) are essentially revolving lines of credit secured against one's home. Or, to put it another way, a HELOC is a mortgage loan that lets the borrower take multiple advances of the loan proceeds at his or her own discretion, up to the lender's stipulated maximum. Borrowers only pay interest on the money they use.
A HELOC can stand alone as the primary loan against your property or it is sometimes a secondary loan that is obtained in addition to a regular mortgage.
Many lenders offer HELOCs that can actually be divided into several different types of loans, allowing you to customize a product that can be made up of a typical mortgage, a credit card and several lines of credit – one for short to medium term needs and one for investing.
HELOCs are most suited to very financially stable individuals who value liquidity (quick access to their home equity). Keep in mind, many of the things that make HELOCs unique can be either a benefit or a disadvantage, depending on the borrower. For instance, the revolving nature of a HELOC can be wonderfully efficient for home renovations, investing and major purchases, but for a homeowner without a solid financial plan, this feature can prevent the loan from ever being paid in full.
If you need assistance deciding if a HELOC is right for you, get some free advice from a mortgage professional.
Here's a simple comparison of the main features of a both types of products;
MORTGAGES
- Offer two types of rates:
Fixed Rate: with mortgage rates that are guaranteed for the life of the term.
Variable Rate: which have guaranteed spreads from prime for the life of the term (e.g., prime + 0.25% or prime – 0.50%)
- Can only be paid down. Equity can only be accessed by sale or refinance. – Can be open or closed – Often require just 5% equity – Principle + Interest payments required – Are usually not reported to credit bureaus, and typically don't harm your score even if they are.
HELOCs
- Have rates that are based on prime but are not guaranteed for the life of your term. Lenders can increase the rate premium they charge on HELOCs at any time. However, many HELOCs can have a mortgage component that has a guaranteed, fixed rate for a certain term.
- Allow you to continuously borrow and re-borrow up to your available limit (i.e., they are "revolving"). – Are typically fully open, however some are not. – Require at least 20% equity – Offer interest-only payments – Are usually reported to credit bureaus which can negatively impact your score (only a handful of HELOCs are not reported)
Jennifer Rochford
As the company's first employee, Jennifer has been a Licensed Mortgage Associate since 2004, but her current role is not focused on mortgages. She is the resident blog writer and…
---