HomeVerified Gives Home Buyers a Home History Report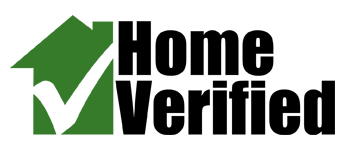 Don't you find it strange that you can get a full history report on a used car and you can't get the same kind of report on a house? HomeVerified is a service that has just launched Canada-wide to fill this niche. HomeVerified covers all of the major municipalities in Canada, including Alberta and Saskatchewan. HomeVerified may not be available on more rural properties, but is generally available in smaller cities.
Find Out if Your Dream Home was a Grow-Op
One of the more attractive features of the report is the ability to pinpoint if the home you've set your eye on has a history of criminal activity, such as being busted for containing a grow-op or meth lab. Either situation can mean permanent, unfixable damage to a home that could easily be covered up by a nice home staging or a cleanup. While Realtors are generally professional in divulging this information, there is the problem that the seller may not be entirely honest with their Realtor about the history.
The only situation in which HomeVerified will not be able to tell you if your prospective home has a sordid past is if the police departments in the community that you're looking in refuse to reveal the information to HomeVerified, which a few departments have done even though HomeVerified is requesting this information through the Freedom of Information Act. In this case, you will see a line on the report that reads "no records provided". If you want to be sure that the home you're looking at is in one of the areas where police are not providing the appropriate information, contact HomeVerified and they'll tell you.
Your HomeVerified report will also tell you if the neighbourhood has experienced things like theft, break-ins, or other criminal activity. *This information is subject to the same discretion of police departments as the grow-op information.
Insurance Claim History Available to All
In addition to criminal records, HomeVerified has access to a comprehensive database of insurance claims that have been made on the property. If the previous owner made a claim for water damage, this is great information to have because you can follow up to see if measures were taken to prevent further damage with your home inspector before putting in an offer on a home. Unlike the criminal information, the insurance claim history is comprehensive and available Canada-wide.
REALTORS® Have Access to HomeVerified
Your Realtor should have access to HomeVerified reports through the same web portal they use to investigate neighbourhood home prices and other information. If they cannot provide a report, we would love to guide you through the process of contacting HomeVerified directly to purchase your own report on the property in question.
Looking for a home in Alberta or Saskatchewan, make sure you have a mortgage pre-approval in place!
Contact us anytime, we would love to help you through the entire process.
Gordon McCallum
President of First Foundation Residential Mortgages and First Foundation Insurance. Live in Edmonton but cheer for the Riders. I have lots of kids. Follow me on Twitter @gordmccallum
---