10 Tips | A Little Organization Can Save You Time, Money and Sanity!
This is My Introductory Post in a 10 Part Series on How a Little Organization Can Save You Time, Money & Sanity!
So here is a little bit about me, the Top 10 list is at the bottom of the page!
Hi All You Wonderful Blog Readers!
My name is Annalisa Sawatzky and ever since I was a child I have been organizing everything from people to post cards. I'm also a Pastor's wife and Mother of 2 awesome kids. In 2001 I finished my Bachelor of Applied Design in Interior Design, and worked in the industry on mostly residential projects.
Getting my Bachelor's Degree taught me that asking the right questions is the first step to great design... so I ask a lot of questions!

I like to call our family nomads because we moved over a dozen times in our first 12 years of marriage, for those of you not good at math, that is once a year. You may think that's crazy, well, you're right. But it has gifted me with the skills of an expert packer.

I know firsthand that spending the time to organize before we moved, has made the unpacking and settling-in process so much easier and faster.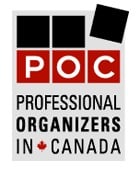 So how did I become a Professional Home & Office Organizer? As our kids became school aged, I started thinking about career ideas. I love to work with people and I love to organize, but how could I combine the 2? I spent time working a couple different administrative jobs, but they just weren't really me. Eventually I found the Professional Organizers of Canada, a group of Organizers who encourage and teach each other to be better Organizers.
I couldn't believe there was a career that was made just for me. Where was that option on career day in high school? I became a Trained Professional Organizer and in 2012 started Arranging Solutions Professional Organizing & Design Services.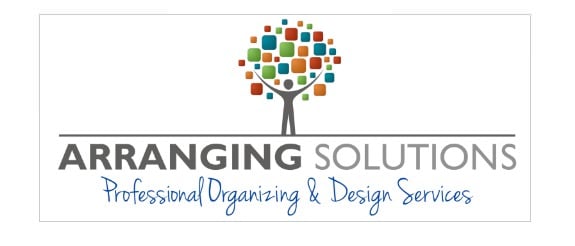 Through my personal experience and working with clients, I've observed that a little organization can relieve so much stress in busy lives! As I organize, my goal is to create simple systems that make everyday life easier. Ways to efficiently execute necessary tasks like signing forms, dealing with mail and preparing supper. I do this so I can spend what little time I have on what really matters most to me... my family.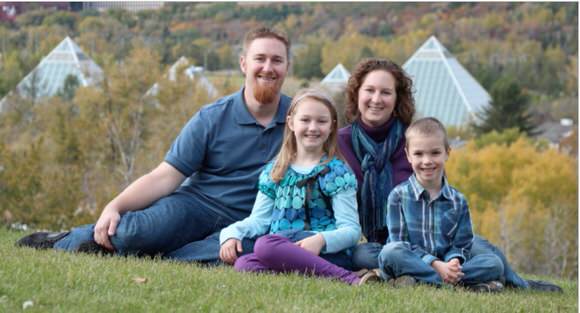 My goal is to help people thrive at life, to find balance and joy. I want to help people find the time for what really matters to them. We're all bombarded with incoming stuff at an alarming rate and it's a challenge to keep it all organized.
"Every organizing challenge is a new opportunity to find a unique solution. I just thrive on creating custom solutions for people."
If this sounds like what you need, I would love to work with you, contact me anytime at www.ArrangingSolutions.com
I'm excited to share what has helped me and my clients. So without further ado.... Here is a sneak peak at the Top 10 Ways a Little Organization Can Save You Time, Money & Your Sanity!
Every Wednesday I will share a new blog post working my way through this list!
Annalisa Sawatzky
Annalisa Sawatzky is a Pastor's wife and Mother of 2, who holds a Bachelor of Applied Design in Interior Design. Annalisa became a Trained Professional Organizer, and in 2012 started…
---