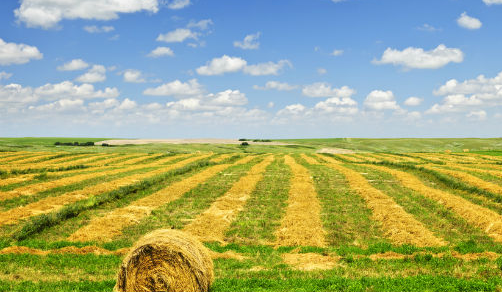 Mortgages in Saskatchewan can be a tricky subject. It was the farmer's mistrust of the banks in Saskatchewan around the time of the Great Depression after many financial institutions foreclosed on family farming operations which led to the formation of co- operatives. Fast forward to the 21st century, and many Canadians still mistrust banks. That's why a mortgage broker like First Foundation is the best choice for anyone looking at buying a home in Saskatchewan.
Get Pre-approved with a Saskatchewan Mortgage Brokerage >>
---
A Saskatchewan Mortgage Broker is in Your Corner
A mortgage broker will make the same amount of money no matter who you get a mortgage with, so their main interest is in earning your business so you'll recommend them to friends and family and use them again if you purchase another property. They'll find you the best rates and terms that will suit your needs. They'll also tell you what kind of terms make sense for your particular situation, such as if you would do better on a fixed or variable rate mortgage, and what kind of term limits you should apply to your mortgage.

A bank, on the other hand, doesn't have your best interests at heart. They want to make as much profit off you as possible. When you walk in, they'll make you feel like you're lucky you can get a mortgage with them, and they'll try to lock you into as high an interest rate as they can. Most importantly, they'll try to tell you that they're the best option you have. They're not. The only difference between a bank and the financial institutions that your mortgage broker deals with is millions of dollars in advertising. This means you may not know the name of the financial institution that your mortgage broker is recommending for you, but the low rates definitely make up for it.
Learn more about the mortgage services offered in Regina and Saskatoon.
First Foundation Staff Know Saskatchewan

While our offices are based in Alberta, you'll be dealing with mortgage brokers that are 100% familiar with the Saskatchewan real estate market and are licensed to do business in Saskatchewan. The people you'll be dealing with will be familiar with all of the usual Saskatchewan real estate considerations, such as special items you'll need to think about when purchasing a rural or farm property. Our Saskatchewan specialists are also very familiar with the booming markets around the oil fields, Regina, and Saskatoon.
Fill out a mortgage application today >>
Booming Real Estate Markets in Saskatchewan
The outlook for Saskatchewan real estate markets for the foreseeable future is excellent. Northern and Central Saskatchewan are experiencing resource booms on the level that we saw in Fort McMurray, Alberta about 15 years ago. In anticipation of all the resource jobs in the area, buyers are snapping up properties at a rapid rate. Saskatoon and Regina are also experiencing modest growth, especially in the industrial areas around the cities.
---
Contact First Foundation to see how our unique experience in central and western Canada can help you get the best mortgage possible in Saskatchewan. We'll work just as hard for your business as you did for the money you're using to purchase your property.