Bridging the Gap Between Borrowers and Lenders in the Bridge City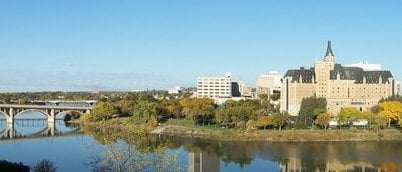 Are you looking for the best deal possible on a mortgage in Saskatoon? Look no further! Trust First Foundation mortgage brokers to get you the mortgage you want at the lowest rates on the market. Whether you're a first time home buyer or want to refinance a mortgage on your Saskatoon property, we're here to help.
---
Significant History in Saskatoon
Gord McCallum, President at First Foundation was born and raised in Saskatoon. Gord originally left Saskatoon for the University of Alberta and ended up settling in Edmonton where he now has a wife and 4 kids. Gord's father was a REALTOR® for over 30 years before retiring, his parents still call Saskatoon home. To say "Gord's roots in Saskatoon & Saskatchewan run deep", is an understatement. So much so, that in January of 2013, First Foundation finalized an agreement to acquire Highland Mortgage Partners that would license First Foundation to provide mortgage services to clients in Saskatoon.
---
Mortgage Brokers are In Your Corner

When you are purchasing a home, it can often seem like everyone is working against you, especially if you are looking to a bank to finance your mortgage. The application process for a mortgage at the bank is designed to make you feel like you're Bob Cratchit applying for a day off on Christmas to Mr. Scrooge. With a mortgage broker, it's a completely different story. We'll take the time to listen and find out what kind of terms you want to accept, what kind of repayment schedule suits you, and then we'll set out to find the perfect mortgage product for you.

Being able to shop different lenders gives us the ability to offer the best rates to all clients, not just to clients who fit into one neat little box. Once we find the best mortgage for your situation, we'll work with your lawyer and other professionals to take care of the little details that you don't have time for. The best part is, you don't pay us anything. We receive payment from the lenders that we secure your mortgage from, and all of them incentivize equally so we are not tempted to recommend one over the other.
Apply For a Mortgage in Saskatoon Today >>
Saskatoon Mortgages Are Our Business
When you are dealing with First Foundation, you're dealing with one of Western Canada's most well-respected brokerage firms. We know the Saskatoon real estate landscape and know that you have to deal with factors like rising housing prices. We can find a mortgage to suit almost everyone in Saskatoon. Also, we have great relationships with other industry professionals in Saskatoon and would love to make a referral.
---
We'll Do Better Than the Bank
If your current Saskatoon mortgage is with a bank, contact us to find out how much better of a rate you could be getting with one of our lenders. While you may have to wait until your mortgage comes up for renewal to make the switch, aren't you curious about how much you could be saving?
Contact Us to See How Much You Will Save Compared to the Bank >>
Give us a call today to find out how we can help you secure a mortgage at excellent rates on your new or existing Saskatoon home.
*** First Foundation is licensed to operate in Saskatchewan under the SFSC license number 316020