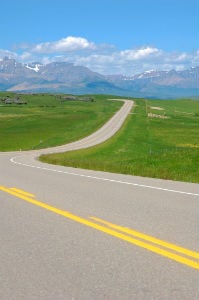 First Foundation is an Alberta financial services company with a difference. We're big enough to save you money, but small enough to know your name.
What First Foundation Offers
First Foundations brings together mortgage brokers, insurance brokers, and financial service professionals under one roof to give you unparalleled service for all of your financial needs. We protect Alberta's families with insurance coverage and get the best rates possible for the mortgage on your home. We'll also offer you refinancing, investment loans, and other financial products that can help you live the best life possible in our great province.
Get Pre-Approved with an Albertan Mortgage Brokerage >>

---
Proud to Call Alberta Home
Our offices in Edmonton and Calgary are staffed with Albertans just like you. Just like you, they need insurance and a mortgage. And they're experts in both. We've set up our business so you can either choose to get to know us personally and come into our offices, or do everything online if you need to. Albertans are busy people. We get that.
Learn more about the mortgage, financial, and insurance services offered in Edmonton and Calgary.
Award-Winning National Reputation
There's a reason we've won awards from Canadian Mortgage Professional magazine every single year since 2007. Our commitment to honesty and integrity within our own organization and total commitment to the needs of our clients has earned us not only these awards, but the continued loyalty of our clients.
---
Why a Brokerage is Your Friend
Banks are interested in one party in most transactions: themselves. They will not fight for a better rate for you. They're always going to try to get you to "pay retail" on your mortgage. While our lenders are afforded the same securities and protections as major banks, they can be more flexible with their rates because their entire focus is in the mortgage industry.
Fill out a mortgage application today >>
Insurance is very much the same, although major insurance companies aren't quite as bad with retail insurance customers as banks are with retail mortgage customers. You can, however, get a much better deal going through an insurance broker than going directly to the insurance company. Additionally, an insurance broker will act as a consumer advocate should you ever have to make a claim, and they'll help you every step of the way.
---
Keeping You In the Loop
You aren't just a number at First Foundation. When it's renewal time for either your insurance policy or your mortgage, we'll keep looking to find you the best product rather than just getting you to sign on the dotted line with the lender or insurer again. We always work in your best interest, even after we have your business. It's what keeps our clients coming back year after year.
Contact us today to find out why First Foundation is the first choice of many Albertans for their insurance, mortgage, and financing needs.