17 Winning Financial Ideas for 2017 and How to Achieve Them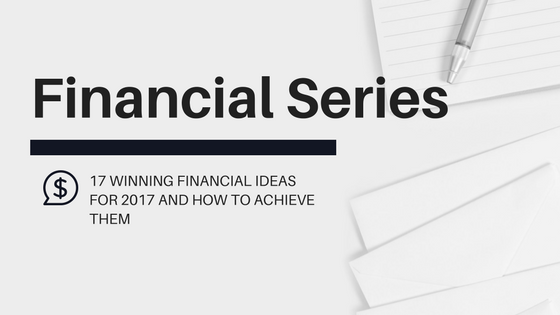 What are your financial goals for 2017?
Do you want to finally retire those credit card debts? Student loans? Pay off the car? Buy your first home? Put some money aside for that dream vacation? For the kids' education? For retirement?
Every year Canadians everywhere resolve to improve their financial health. Some succeed, and some put it off until next year. At First Foundation we want to help people achieve their goals: to OWN a home (and own it sooner!), to GROW their wealth, and to PROTECT what matters most to them, so we put a list of 17 financial resolutions together that can help you to make this year the best one yet!
17 Financial Ideas for You and Your Family
Save for a down payment. Research shows that owning a home is a great way to build a solid financial base

Pay off credit cards

Maximize your RRSP contributions

Put aside three months of living expenses in a savings account

Improve the energy-efficiency of your home

Pay off the car loan

Pay yourself first- invest 10% of your annual income

Buy a rental property

Get updated home and auto insurance quotes

Get a Will, or update the one you have

Improve your credit score

Simplify your banking

Reduce your investment management expenses

Update your life insurance

Treat yourself!


Financial Learning to Watch for in 2017
In addition to the ideas listed above, which we'll work through as the year goes on, First Foundation will bring you as much information as we can to better prepare you for homeownership, wealth creation and growth, and the protection you and your family need. You'll learn all about important mortgage rules, how to save money with programs like the 52-week challenge, and news you can use about new and innovative insurance and banking products.
As always, there's only so much we can cover in a blog post, so if you have any questions don't hesitate to reach out and speak to one of our in-house experts to learn more or get started on a customized plan for you.
Make 2017 your best financial year yet!
-- Gord and the team at First Foundation
Gordon McCallum
President of First Foundation Residential Mortgages and First Foundation Insurance. Live in Edmonton but cheer for the Riders. I have lots of kids. Follow me on Twitter @gordmccallum
---