Beware the Impact of Neglecting Your Automatic Payments | 52 Week Money Challenge
There is no doubt that automatic payments are an effective way to pay bills on time. However they can be very costly if neglected. Here is how we were able to not spend over $1600 by simply evaluating what was coming out of our account on a monthly basis and cutting the excess.
Let me start by saying that this 52 week money challenge is way more "challenging" than either Steph or I thought it would be... and we are only in week 3. We are feeling a little overwhelmed by the process but nonetheless excited about the progress we have already made on our journey!

I was contacted by CTV Morning Live in Regina this week to talk a little bit about our 52 week money challenge, click the image below to watch the interview with Chris Hodges.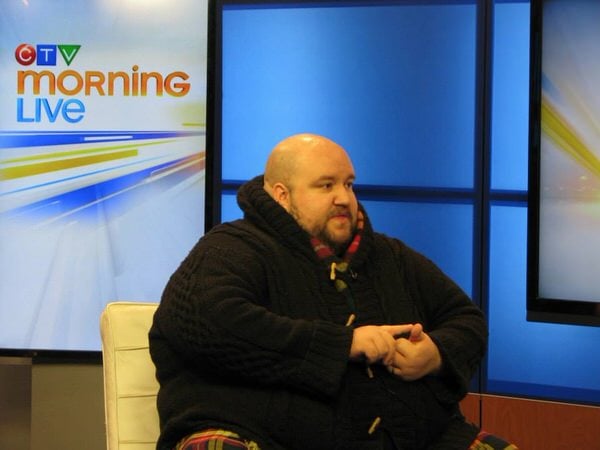 This Week's Goal: To see how much money we could save by evaluating our automatic withdrawals and canceling what we don't need.
Looking Back in Order to Move Forward
As mentioned last week in "Budgeting, Scheduling and Planning, Oh My!", we are very happy to be working with Sandi Martin from Spring Personal Finance to develop a financial plan for our family in 2014. One of the first things Sandi wants to do is review how we spent our money in 2013 to identify habits and patterns. We are equally excited and scared for that meeting... because as it turns out, having gone through some of the statements on our own (to see where we could save money in this 52 week money challenge) Steph and I have come to realize just how undisciplined our spending habits really are. It is one thing to kinda know you have a problem, but another to see it written down in front of you (and shared with someone else).

While looking at what we spent in 2013, we scrutinized every automatic payment and found we were making monthly payments on things we simply didn't need.

We can either be embarrassed about our past failures and let them stop us from moving forward, or we can "own them", learn from our mistakes and plan for a successful future. We choose the latter.
The Small Things Add Up
From our 2013 bank statements we established this list of things that provide no significant value to our lives. We canceled the payments and freed up the money to budget in 2014.
Infogram. Computer Software. $9.91/month. $118.92/year. Apparently this service allows you to build infographics. Signed up early 2013, built a couple infographics, forgot I had the program and have been paying for it ever since.

Access Communications. Home Phone. $25.95/month. $311.40/year. Who knew we had a land line... we didn't. Apparently when I hooked up our Internet we signed a promotion and got discount on a land line (although we never actually hooked up a phone to it) when the promotion ended, they just started billing us for the phone line we didn't use. Honestly, I have no idea how long this has been going on for.

Edge Benefits. Self-Employed Insurance. $62.00/month. $744/year. I originally took out this policy in 2007 to cover myself as a self-employed individual under specific criteria. I have no problems with insurance however upon reviewing this specific policy, it no longer meets my needs and I am cancelling it effective immediately.

Heritage Makers. Online Membership. $36.30/month. $435.60/year. Stephanie likes scrapbooking and making cards online, however after looking at the total annual cost of a premium membership, she has canceled this subscription and will use the basic account instead. It's free.

In total we canceled $134.16 in monthly payments... saving $1,609.92 per year.
Is Not Spending Actually Saving?
Okay, so we have a little problem here, although we were able to shave $1600 from our spending in 2014, that money isn't going to magically appear for us to deposit into our savings account. This begs the question... should not spending money on stuff you don't need be considered "saving money"?

Absolutely, I believe so. If we had continued to spend in ignorance, the power of neglected automatic payments would have cost us this money. By acting now and cancelling the payments we have effectively not spent this money. Money not spent is money saved, regardless if it is in your bank account or not.

However this makes it difficult for the 52 week money challenge because we need money to deposit. The Heritage Makers subscription stands unique on the list as it was the only thing we were actually currently enjoying that we were paying for. So we will arbitrarily move $430 into our holding account from our regular spending money now and recoup the money over 2014 by not spending it. I don't know if this makes sense, but it's what we did and it works to put a checkmark in week 43!
Banking and Statements
Now I recognize that part of the challenge was to share a unique way we have saved money each week and to this point we have talked about planning, scheduling, budgeting and now canceling payments without actually showing any bank statements. Well, setting up our bank accounts has taken a lot more time than we had planned for. We have decided to make the following changes to our banking, we expect them to be complete next week.
Moving all our daily banking to Conexus Credit Union
Using our Tangerine accounts for the 52 week money challenge
Closing out our TD accounts
Next week we promise to share the other ways we have saved money in January, share our financial challenge template and post bank statements. Blogging for accountability, I love it. I will leave you with this...

Do you have any automatic payments you are neglecting? How much money could you not spend in 2014?
Jackson Middleton
I am wearing a kilt right now. I have consumed coffee today. Family Man. Innovator. Follow me on Twitter @kiltedbroker | Formerly the Executive Editor of the First Foundation #OwnGrowProtect…
---