Building a Low-Cost, Broadly Diversified Portfolio
Are you ETF Curious?
In this week's episode of the #becausemoney podcast we discussed the basics of building a low-cost, broadly diversified investment portfolio. Although some of the language may be a little heady, Robb Engen and Sandi Martin do a great job of explaining the basics of balancing your investments and offer some good options to reduce fees.
Discussion Highlights
The first part of our discussion focuses on this 90 second video by Rob Carrick and what they call the "I'm ready to invest" portfolio. Click the image below to be taken to the video!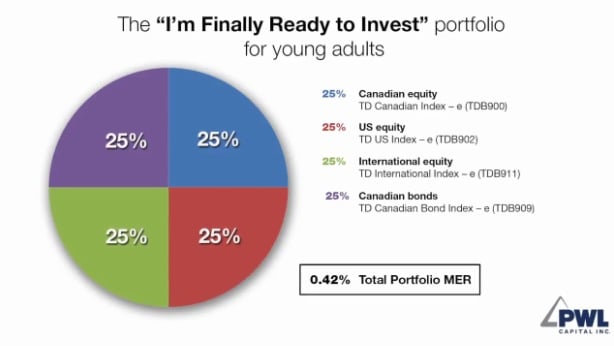 From there the conversation jumped into the the disturbing news that ETFs lost ground to mutual funds last year. Also we talked around will mutual fund advisers soon be selling ETFs?

At this point the conversation got a little heady, but thanks to Noel D'Souza from Money Coaches Canada for asking a great question!
Which Led to this definition and quote by Robb Engen.
"The index is all the stocks that make up an exchange, in Canada when we are talking about "The Canadian Index" we are talking about the Toronto Stock Exchange (TSX) and all the companies that make up that exchange. So when you buy an index fund, you are buying a portion of all of those companies." Robb Engen
Next week we will be discussing the Home Buyers Plan in Canada and using your RRSPs to fund the downpayment of your house! Should be a lot of fun!
The Because Money Podcast airs live every Wednesday night at 830 CST. Join us sometime!
Jackson Middleton
I am wearing a kilt right now. I have consumed coffee today. Family Man. Innovator. Follow me on Twitter @kiltedbroker | Formerly the Executive Editor of the First Foundation #OwnGrowProtect…
---