How to Pay off Post-Holiday Debt
After the holidays, many Canadians are stuck with a bill for presents, parties, New Year's celebrations, and other festivities that don't come cheap.

Here's how to wrestle down that bill a little faster with some financial savvy and planning.
Use the Stack Method to Pay Off Debt

The Stack Method is a simple, easy way anyone can use to pay off debt faster. The steps are easy on paper, but you have to train yourself to stick with the program. The basic steps are to stop using your credit, and figure out which of your debts or loans have the highest interest. Then, try to transfer higher interest debts to lower interest lines of credit or loans, and put a plan in place to pay off a percentage of it on a regular basis.

Read More at Life Hacker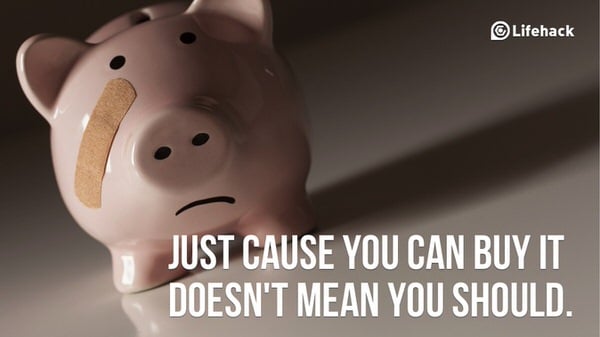 Make and Keep a Budget

The first step to trimming your expenses to pay off debt is to know what you're spending. If you aren't already living on a budget, develop one and stick to it as much as possible. Make sure you're giving yourself realistic goals to adhere to, and account for all of your expenses, such as entertainment, lattes and lunches. If you have no idea what you are spending, Mint.com can help you get a handle on it by analyzing what you spend money on each month; some things, like coffee, may surprise you.
Mint is a free service, and I can't recommend it enough for staying on top of your household bills and budget.
Cut Out the Non-Essentials and Entertainment Costs

Most of us accept that January and February are not going to be full of social engagements due to the fact that everyone is paying off a holiday bill. You can cut back significantly on expenses by bagging lunches, making a meal plan and cooking at home, and just going out for a drink or coffee with friends rather than dinner. Canada is full of free and low-cost winter activities, including cross-country skiing on local trails, sledding with your kids, ice skating, and building snowmen in the front yard. Instead of a movie, sign up for NetFlix and binge-watch your favourite shows. You'll be amazed at how much you save when you start trimming entertainment costs.
Try to Earn Extra Income if Possible

If you've already cut your expenses to the bone and are living on a budget, the best and most obvious way to pay down debt is to earn extra income. If you've already got a job and a busy family life, chances are good you can't go out and get a second job. But you can go to your boss and see if you can put in some overtime, or sell off unwanted items in your home. If you're a young professional, consider taking on a second job to pay off your debt. While starting a business may be appealing, don't do it if you have a mountain of debt to pay off as every business will incur startup costs, and most don't have a short-term return on investment.
Plan for Next Year

Unless you plan to hibernate somewhere to avoid the holidays next year, planning ahead can keep you from repeating the same pattern in 2015. Put aside a small amount from each paycheque for next year's holiday spending spree, and you won't be left with a crazy holiday bill in January of 2015. A little long-term planning can save you a lot of financial headaches. Figuring out how much to put aside is easy; take a look at what your bill was like for this year, then add 10% to account for potential rising prices.
If your holiday debt was a little more than you bargained for and you have been thinking about lowering your interest rate, you could consider refinancing your mortgage.
Jackson Middleton just recorded a video on the basics of a mortgage refinance, certainly worth a watch!
Angela West
Founded Working Web Copy in 1996, specialize in financial services writing. With First Foundation since 2010. In my spare time, you will find me in a kayak or watching episodes…
---