My Personal Landscaping Journey - Salisbury Landscaping [Review]
Landscaping is such a daunting task as a homeowner. You know you need to get it done and you have heard the horror stories from friends and family about the contractors they have faced. I would like to tell you about my positive experience with my own home. Yes positive. While letting the expert I hired give you some advice.
Landscaping- My Journey
My neighbor was a gem in helping me with my landscaping. A big thing for me was finding someone who could be referred and who had a good track record as in my business I rely on referrals. My neighbor told me of the person she just hired to do her landscaping, their process and how happy she was. In fact she couldn't stop talking about it and to me that was enough to pick up the phone and call to book something.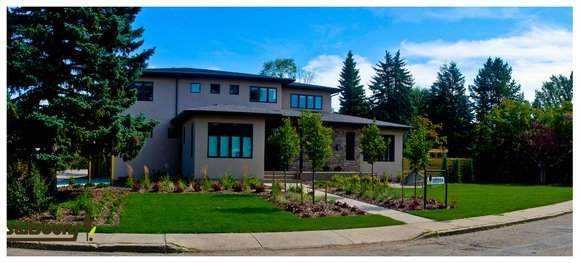 Andy Watt, Landscape Designer came to my home one afternoon and met with my husband and I. We were on a time frame to satisfy all the requirements from the city (again daunting) and had never really given a ton of thought to what we wanted to do. In that meeting which took over an hour, Andy probed questions about how we would use our space and looked at what we actually needed. He listened to my husband and my concerns and didn't give us a price till the very end and even then said he couldn't give us a firm price until he got it onto paper. This way it would never go up on us and it would be a solid commitment to price.
Don't get suckered into the FREE ESTIMATE game.
In conversation with Andy, it was clear that he is passionate about what he does! It was very clear that he took pride in his work and informed us about what to watch out for in hiring a landscaper. "Don't get suckered into the free estimate game, what are they estimating on"? The questions kept coming... Can you ensure the next estimate you get is actually a fair comparison? What size of plant materials and quality are you actually getting? Is there a warranty? Can you ensure what they are going to do is actually functional to you and your family's needs?
"The guy who comes to your home and gives you a price 15 minutes after meeting you is the problem with our industry"! Andy Watt - Landscape Designer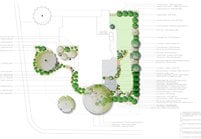 Andy told us that he believed in getting a visual design done that everyone agreed to before a crew and bobcat showed up. Within 10 days of that initial visit we had a drawing and we loved it. Andy offered changes if we didn't love the design until it was right for us, however he nailed the design right out of the gate and we gave him the go-ahead. The nice thing about this is I could see that other people might need those changes, and the fact he offered to change the design as many times as it took to make us happy made me feel completely taken care of.
Landscaping – Ask a Landscape Designer…Anything!
Save yourself the headache and ask away. You should ask about anything you might need to know so that you feel comfortable with your purchase. The nice thing about Andy Watt and the whole Salisbury Landscaping design team is that they are open books. They actually produce a monthly video called ASK A LANDSCAPE DESIGNER to further educate potential customers. Here is episode one to get you started, enjoy!
If you are looking to have your landscaping done, I highly reccomnend contacting Andy Watt at Salisbury Landscaping to help you through the entire process! From visual conception to the construction and aftercare services he had me covered, I know he will do the same for you! Here is some contact information: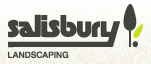 Phone: (780) 410-0611

www.salisburylandscaping.ca

Twitter | Facebook | YouTube
Narissa Singh
Narissa joined First Foundation in 2013 as the Business Development Manager for Edmonton Alberta. Narissa brings a combination of banking experience and entrepreneurship to the table. Having worked with both…
---