It's a Great Time to Refinance Your Mortgage!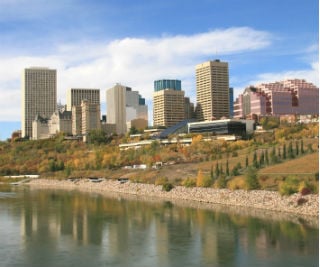 If you're wondering about refinancing your mortgage there's probably a good reason. Maybe your home has gone up in value and you'd like to unlock some equity. There are many reasons to look into mortgage refinancing options in Edmonton. You can take advantage of a lower interest rate, free up money for investments, or start the home renovations you've dreamed about for years. Many people use lower interest rate mortgages to consolidate higher-interest debts. As an Edmonton mortgage broker, First Foundation can teach you everything you need to know about mortgage refinancing and get you a great rate too!
---
The Best Reasons to Refinance Your Edmonton Home
Debt consolidation - pay off high rate debt with lower rate debt. Get one payment and less stress!

Renovations. You can turn your home equity into a new kitchen, bathroom, or basement renovation. Improve the value of your home!

To purchase an investment property. You can access the equity in your home, in Edmonton, to purchase a rental property or vacation property somewhere else!

Simply to save money. If you can refinance your mortgage and get a lower rate, why wouldn't you? Even with lender penalties, it often makes sense to lock into a lower mortgage rate for longer.
---
Is Mortgage Refinancing the Right Option for Me?
Mortgage refinancing involves paying off your existing mortgage in order to take out a new, larger one with a different lender, or renegotiating the terms and amount of your mortgage while remaining with the same financial institution. If rates go down, you may be able to save money by renegotiating to take advantage of the new mortgage rates, although you will need to measure your savings against any premiums or fees that may be involved in the mortgage refinancing process. You may need to cover appraisal or legal fees, but some mortgage refinancing loans can package these fees in the refinancing loan.
In order to qualify for mortgage refinancing in Edmonton, you need to own your own home. Mortgage refinancing may be right for you if you're looking to
consolidate your debts
, free up some cash for
home renovations
or personal investments, or if you'd like to purchase new real estate, like a vacation home or
investment property
.
---
Put Your Home's Equity to Work for You
Under current Canadian mortgage rules, you can refinance up to 80 percent of your home's value. There are several ways to constructively use a mortgage refinancing loan. If you're juggling several monthly payments, you can use mortgage refinancing to consolidate your debts. Pay off bills that have high interest rates and replace them with one payment per month at a lower interest rate. If you want to invest, mortgage refinancing can unlock your home's
equity
so that you can invest it however you want.
Home improvements are also a great use for funds from mortgage refinancing. There's no denying that home improvements are costly, but they can improve the resale value of your home. With Edmonton mortgage refinancing from First Foundation, you can free up money to be put towards renovations, increasing the value and enjoyment of your home.
Mortgage refinancing can also be used to turn your mortgage's non-deductible interest debt into an investment loan with tax-deductible interest, allowing you to save on taxes and increase your retirement savings, under a strategy called
the Smith Manoeuvre
.
---
Calculate The Savings You Could Achieve By Refinancing
---
Why Choose First Foundation?
Lots of different lenders and mortgage brokers can help you refinance your home, but First Foundation is a great choice. We are:
Based right here in Edmonton! You can come in to our convenient location in Capilano or talk to us on the phone
An award winning mortgage brokerage with lots of great mortgage client reviews
Really friendly and very knowledgeable!
To learn more about Edmonton mortgage refinancing, contact First Foundation today.