Smart Spending: How to Keep Holiday Debt to a Minimum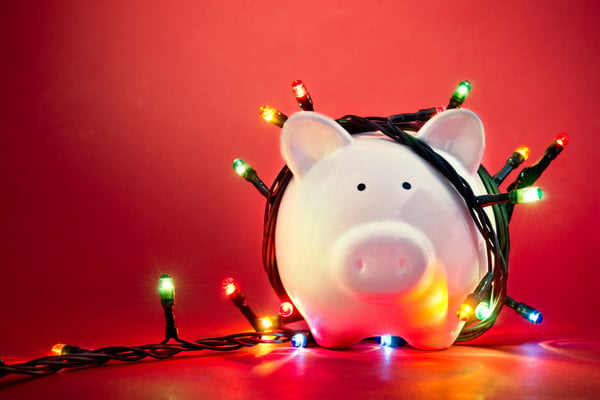 Last year, the average Canadian spent an estimated $1,500 on travel and gifts over the holiday season, according to BMO. Another survey by RBC found that more than half of Canadians relied on their credit cards to make holiday purchases. Furthermore, a recent Accenture survey found that 34% of Canadians plan to spend more over the holidays this year than they did in 2014.

All of this adds up to a lot of great gift giving and time with family, but if you're not careful, this can also add up to a lot of debt. Considering most Canadians use their credit cards to pay for the holidays, the temptation to spend more than you have this time of year can be a big one. So in order to help you keep your expenses in check, here are some helpful tips to keep the holidays fun, festive, and debt-free.
Make a List and Check It Twice
Careful budgeting may sound like a cliché money saving tip, but that's only because it works. No other money-saving method is more powerful or more widely recommended. So this year, before you do your holiday shopping, make a list of everyone you want to shop for, and put an estimated dollar amount next to that person's name. Then add up how much you plan to spend on travel, decorations, food, drinks, and any other additional costs you can think of. If the total amount is too much, go back and make changes until the budget works. Then, bring that list with you wherever you go to make sure you're staying within your spending limits. That way, even if you prefer to do your spending on a credit card, you'll be able to stay on budget.
Careful budgeting may sound like a clicé money saving tip, but that's only because it works.
Skip the Malls and Shop Online
Rather than trying to beat the crowds at the mall this year, do some research online to find the best deals on holiday gifts. You can often find better prices when you order gifts online – just make sure you place your orders early enough to avoid those express shipping fees. Or better yet, you can take advantage of online offers like Free Shipping Day, where major online retailers offer special deals with no shipping fees and guaranteed delivery by Christmas Eve. Plus, by doing your shopping from home, you'll save on gas, and avoid some of those holiday shopping temptations like eating out and "self-gifting."
Get Creative with Your Gifting
How many of last year's presents do you remember? Do you still use any of those items? Maybe instead of getting your brother/aunt/wife/father that fancy new (insert shiny object here) this year, you could get them something really meaningful instead, and save some money while you're at it. Homemade gifts are often the most memorable, and usually the least expensive to produce. And you don't have to be an amazing crafter or woodworker in order to make something special. Consider what your talents are and find creative ways to use those talents to make other people happy. Sew, knit, bake, make cards, make candles, take photographs, or even make a video or a website. Your alternative gift doesn't even have to be something tangible; you could lend your professional services, babysit someone's kids, write someone a poem, or come to someone's house one night and cook them an amazing meal. Sometimes the thing people want most from you is not an object but the gift of spending time together.
Homemade gifts are often the most memorable, and usually the least expensive to produce.
Want to learn more about saving money and staying out of debt? Talk to a Certified Financial Planned (CFP) to create your own personalized savings and investment plan. With the right financial planning, you can ensure that you keep debt to a minimum not just over the holidays, but throughout your whole financial future as well.
Tracy Hall
Wherever she goes, Tracy is a liaison, whether she is keeping the lines open between clients and their personal goals, or ensuring employees are part of an efficiently running machine.…
---