Stop Buying Duplicates! Organize Your Pantry Instead!
Series: 10 Tips | A Little Organization Can Save You Time, Money and Sanity!
Number 3: Stop Buying Duplicates! Organize Your Pantry Instead!
So far we've talked about Becoming a Clutter Ninja, and How a Clean Desk Can Make You More Money. Today we're going to talk about your pantry. As a Trained Professional Organizer, I see how busy we are and over time the pantry becomes a battle zone, as illustrated in this great video by Rubbermaid.
Pantry Organization Tips
This video is a quick example of how to take apart your pantry and get it organized. If only it was that quick!
I have broken the process down into 6 steps, here is how you can achieve and organized pantry!
Step 1: Empty the Pantry
The video says the first step is to take everything out, and I agree. Don't just pick around at things in there. Actually remove everything.
Step 2: Check Expiration Dates and Group Duplicate Items
I like to do this as we take items out. As I work with clients, I tend to group like items as they pass them to me and make note of items that are past the expiration date. This should help to eliminate a good portion of items.
Step 3: Containerize
Purchase good quality containers like the Rubbermaid in the video and start filling them up. Normally, I use whatever my clients have in their homes, but when it comes to the pantry, I highly recommend the Rubbermaid system. From bags everywhere to organized, sealed and easy to find:

Step 4: More Products
The video talks about turntables, shelf helpers, slide out storage baskets and over the door organizers. I suggest you don't run out and purchase products just yet. Do Step 5 first!
Step 5: Put it All Back
This is where I don't agree with the video. I would suggest putting things back in categories; one shelf for baking items, one shelf for supper items, one shelf for snack items and so forth. This way it's easier to find what you need quickly.
Step 6: Clean-it-up
The video talks about re-filling Rubbermaid canisters and taking a few moments to put things back in their homes, after using them. I agree! This is always the most important step to keeping it all organized and running smoothly.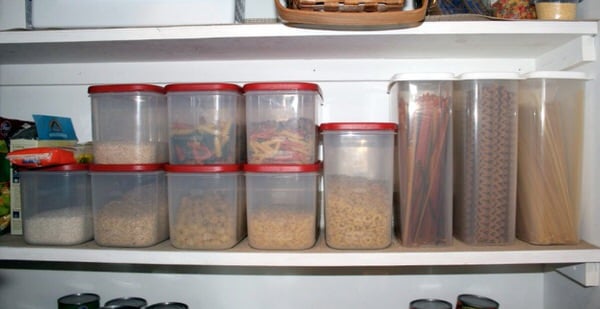 I will be the first to admit, my pantry is not perfectly pretty like the one above. But let's face it...It's a work space that gets used all the time and it doesn't have to be perfect... just useful. In order to keep it easy to use though, I will often use the above noted steps on our pantry because over time it just gets messy.
Focus on making a home for everything in your pantry!
That way you avoid having duplicated items all over the house. When everything has a home, you can easily see what is missing and what needs to go on the grocery list. I also have a very small pantry, so I used a cabinet downstairs in the storage room to house extras and large items like single serving coffee pods, paper towel and dog food.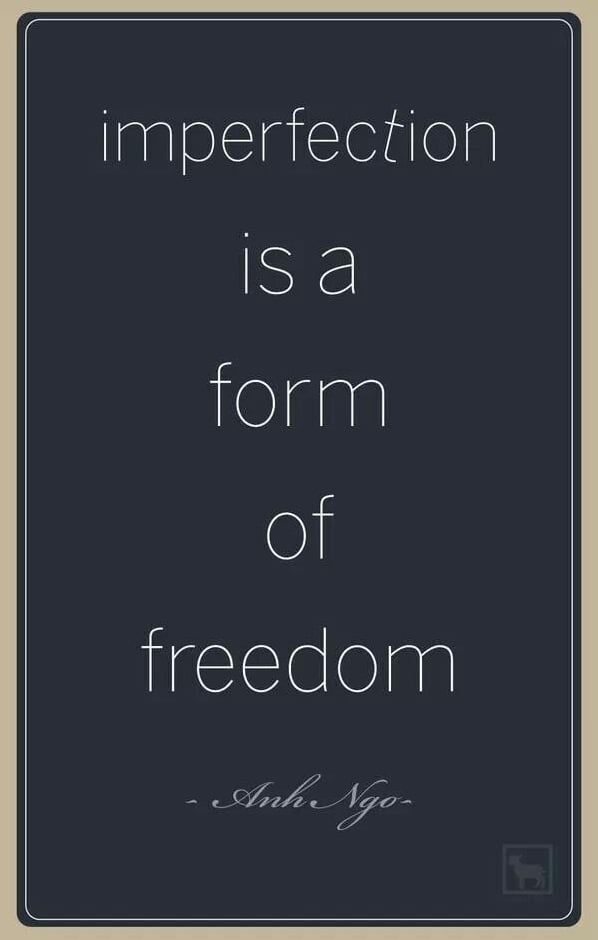 Hope this helps you organize your pantry! Stay tuned next time for:
Need an Assistant? Enlist Chore Charts! By enlisting your kids, you get a clean house and teach responsibility.
Here is a complete list of each post in this series, have a look at previous articles or click through for a sneak peak of what is to come!
Annalisa Sawatzky
Annalisa Sawatzky is a Pastor's wife and Mother of 2, who holds a Bachelor of Applied Design in Interior Design. Annalisa became a Trained Professional Organizer, and in 2012 started…
---