Protect Your Family: Why You Need Carbon Monoxide Detectors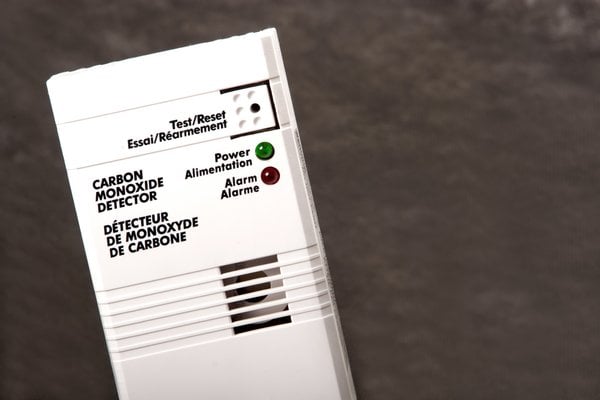 Editor's note: This article was originally published on October 29, 2013 and was updated on November 2, 2015.

Carbon monoxide (CO) poisoning is a very real threat to the health of Canadians. The Ontario Vice-President of the Insurance Bureau of Canada states:
"Despite the serious threat of carbon monoxide poisoning, many Canadians do not have CO detectors in their home."
We have been encouraging consumers to purchase carbon monoxide detectors. Carbon monoxide poisoning incidents rise in winter, when homes are shut tighter and airflow can be compromised.

While the majority of CO poisoning incidents result from smoke inhalation during a fire, some can arise from improperly installed fuel-burning appliances and from removing too much air from the home through fireplaces, clothes dryers, and other devices. If fuel-burning appliances are starved for air through a negative pressure vacuum, CO contaminated air can be pulled back into the home, even if the appliances are properly installed. Vehicle exhaust can also be a source of exposure for CO, particularly if a vehicle is left idling in an enclosed garage that shares a ventilation system with the rest of the home.
Symptoms of CO Poisoning
One reason that CO poisoning is so hard to detect is that the symptoms are very general for low level exposure. In fact, they mirror flu symptoms with nausea, slight headaches, and fatigue. As CO levels go up, the severity of symptoms increases, with throbbing headaches, confusion, and a fast heart rate. At extremely high levels, brain damage and heart and lung failure will occur.
Alberta Code Regulations to Prevent CO Poisoning
Only properly certified carbon monoxide detectors are acceptable under the Alberta Code. Look for CO detectors that have the Canadian Standards Association's CAN/CSA Standard 6.19 label.
One reason that CO poisoning is so hard to detect is that the symptoms are very general for low level exposure. In fact, they mirror flu symptoms.
What You Can do to Prevent CO Poisoning
Install a CO detector inside each bedroom and on each floor of the home, including the basement and test it monthly.
Idle vehicles in the driveway, not in your home's garage.
Turn off kitchen and bathroom fans when they're not needed.
Make sure fuel-burning appliances are installed properly by contractors, with attention being paid to airflow; improper venting is one way airflow can be obstructed.
Do not attempt to install a fuel-burning appliance yourself, have a professional do it for you.
Have heating systems, flues, chimneys and vents inspected yearly.
If you cannot leave, open as many doors and windows as possible until help arrives. Be sure to remove pets from the home as well. For more on carbon monoxide and tips to keep it from becoming a problem in your home, see the Alberta Municipal Affairs and Housing Carbon Monoxide fact sheet.
Angela West
Founded Working Web Copy in 1996, specialize in financial services writing. With First Foundation since 2010. In my spare time, you will find me in a kayak or watching episodes…
---