Help Us Design Our Next Sign!
We need your help!
Here at First Foundation we like to have a little fun with our marketing. Life's too short for boring advertising! That said, we're a small company with a small budget, so we're asking for your help to design our next portable display sign that is visible from 75th Street here in Edmonton.
The Old Sign
The Promotion
We want to let people know about our special offer for people refinancing their mortgages in the month of October - where you can refinance and get a 5 year fixed rate as low as 2.79%. We're pretty excited about it, so we want to tell people about it on the sign. We ALSO want to do a Halloween theme for October.
Some of Our Ideas to Get Your Creative Juices Flowing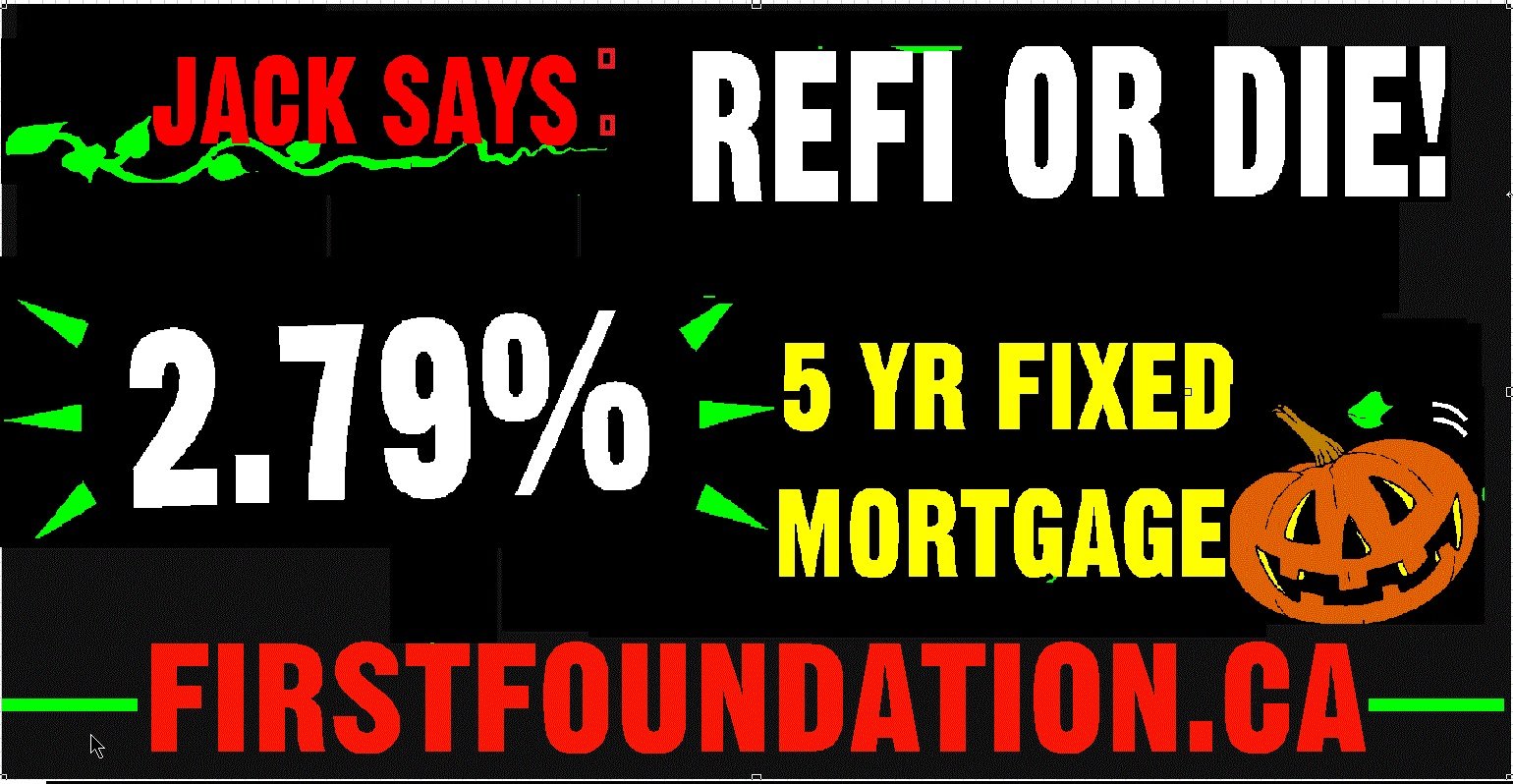 Your Turn! Send Us Your Ideas and Win!
We'd love your help, so we're willing to offer up a prize if we use your idea in our sign. You don't need to be a graphic designer, just send us your tagline suggestions and the fine people at MagnetSigns will do the rest. The winner will get a Second Cup gift card and a bag of your favourite Halloween Candy...and we'll immortalize your creative soul on our Facebook page. Ready, Set, Go!
(Submit your ideas before October 1st in the comments below or on our Facebook Page at facebook.com/firstfoundation)
Tracy Hall
Wherever she goes, Tracy is a liaison, whether she is keeping the lines open between clients and their personal goals, or ensuring employees are part of an efficiently running machine.…
---