Increase your Financial Knowledge During Financial Literacy Month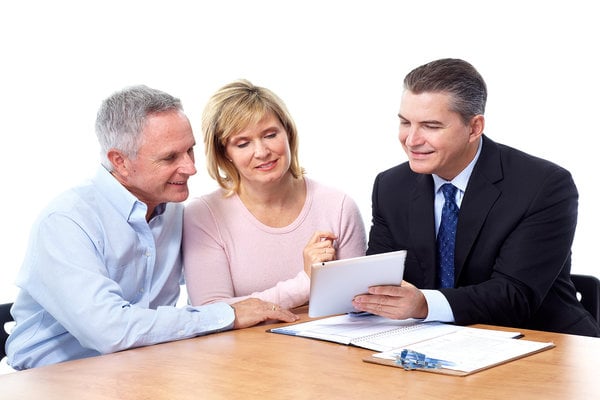 Editor's note: This article was originally published on November 25, 2013 and was updated on November 16, 2015.

The fifth annual BMO Financial Literacy Report Card saw 97% of Canadians giving themselves a passing grade (A-D) in financial literacy. Two thirds of Canadians are more conscious of their finances this year because of the volatility of the Canadian economy.

but there's always room for improvement.

As long as we're paying bills on time, putting a little aside for a rainy day, and saving for retirement, we think we're good. But managing your finances properly and really understanding your finances are two different things. Sure, you're paying those bills on time, but do you have the lowest interest rate credit card you could possibly get, or are you paying a higher premium just to collect travel points?

Do you know what retirement savings will really get you ahead, or are you leaving that decision up to a commissioned fund salesperson?
Financial Literacy Begins With Educating Your Kids
There are a few reasons why financial literacy isn't that high among Canadians. The first, and most important, is that we weren't taught properly as children about personal finance. Maybe a few lessons on bills in home economics, and of course basic math skills, but that was the extent of most of our education on the subject. Even though personal finance is increasingly being taught in schools, one of the best things you can do for your kids is give them some good old-fashioned home schooling about personal finance. The Canadian Foundation for Economic Education has launched a site all about talking to your kids about money, and it's a great launching point for helping your kids understand personal finance.
Financial Literacy Very Important in Retirement Planning
Many Canadians still don't understand important investment vehicles like RRSPs and GICs, and know almost nothing about other investment products. So how can you get up to speed on investing?

I highly recommend the RRSPs and RRIFs Guide for Dummies book. I purchased it myself when I started my retirement savings and used the tips to craft retirement savings that made sense for me. You'll learn all about really important stuff like spousal RRSPs for income splitting, how to get the most out of your savings, and other really important things in plain language that everyone can understand.

Investing outside of RRSP is a much bigger topic, but a good spot to start is by with the MoneySense magazine and website. It's Canadian-focused, so you won't be wading through terms like "401k" to get to the good stuff, and consistently offers great personal finance and investing tips.
See a Fee-Based Financial Advisor and Accountant
There's a cost to everything, and financial advisors are no exception to this rule. If you aren't paying them up front for financial advice, they're making a commission on the back end. This means that they're selling you something that's in their best interests, and not yours. If you have any questions you can contact our own Tyler Pfeiffer, CFP, who offers fee-based financial planning for First Foundation clients.

That isn't to say that all commission-based funds are bad (they aren't) but it's worth a few hundred dollars out of your pocket per year to make sure you're getting the best advice. When it comes to tax time, use the same principle and pay a little more to a Chartered Accountant (CA) to do your taxes, particularly if you're in a higher income category. They will give you valuable advice you just won't get from doing your taxes yourself or going to a discount "CASH BACK NOW" tax service.

For more financial literacy online resources, see this list put together by Momentum, one of Alberta's Top 50 Employers.

Also, sometimes people forget that your insurance and mortgage are two very important building blocks in your financial life. Get an unbiased education on both by contacting us; First Foundation puts insurance and mortgage brokers under one roof for the best service possible.
Angela West
Founded Working Web Copy in 1996, specialize in financial services writing. With First Foundation since 2010. In my spare time, you will find me in a kayak or watching episodes…
---