Ready to Renew? 5 of the Most Common Mortgage Questions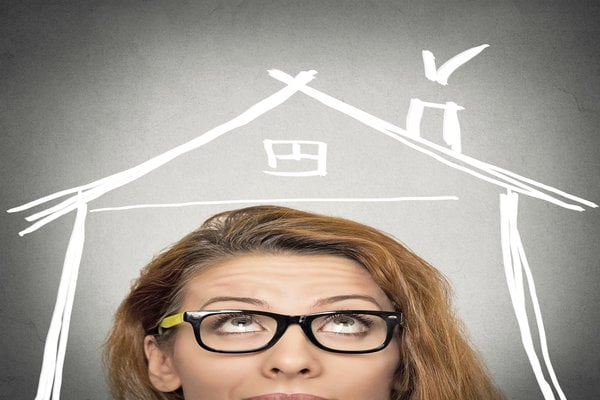 When most Canadians take out their first mortgage, they spend plenty of time weighing their options, trying to determine which mortgage product will be best for them in the long run. Why then, do so many of us go into autopilot mode when it comes to renewing our mortgage? Yes, we get busy and we don't have a lot of time to spend shopping around, but there's also a lot that people simply don't know about the mortgage renewal process. Without the right information, you could end up losing a lot of money by signing on to a bad deal. With that in mind, here are the five most important mortgage renewal tips to keep in mind if you want to save money on your mortgage this year.
1. How do I renew my mortgage?
When your current mortgage is up for renewal, your lender will send you a renewal statement. At this point, you essentially have three options to consider: do you want to keep your existing mortgage with your current lender, do you want to try to negotiate with your current lender for a better rate and more favourable terms, or do you want to leave your current lender and switch your mortgage over to a new lender? The first option is the option that's least likely to save you money. The second and third options, on the other hand, will likely offer savings, but can also take more work. That's why it's beneficial to turn to a mortgage broker for help. They'll take the hassle out of comparing options, and present you with the best deals for your financial needs – not the best deal for the bank.
"Start thinking about your mortgage renewal before you receive your renewal notice."
2. How early can I renew my mortgage?
Lenders are federally mandated to give you at least 21 days' notice that your mortgage is up for renewal. While this period should give you enough time to renew your mortgage with your current lender based on your existing terms, it doesn't give you much time to reassess your financial needs or shop around for better rates. That's why it's a good idea to start thinking about your mortgage renewal before you receive your renewal notice. Ideally, it's good to give yourself four to six months to shop around, but even starting a month or two ahead of time is better than trying to shop around at the last minute. The longest time period that a lender will offer a guaranteed rate is typically around six months, so even if you start shopping six months early, you can still fall back on one of those guaranteed rates when the time to renew your mortgage comes around. Sometimes, it may even be worthwhile to renew your mortgage early if you find a better rate that expires before your mortgage is due. You'll most likely have to pay penalties for breaking your contract early, but with the lower rate you'll be gaining, you could still come out ahead even after paying the penalties.
3. How do I find the lowest mortgage renewal rate?
The way you find the lowest mortgage renewal rate is similar to the way you find the best price on any other product or service: you need to shop around. The difference is that you can't find the best mortgage rates by walking around your local mall or searching on Amazon. Banks and other lenders make their current mortgage interest rates available to the public, but working with a Mortgage Broker can help you get a better rate than what a lender would normally offer to a client who simply walks in off the street. That's because Mortgage Brokers have existing relationships with lenders, and now how to negotiate on your behalf to get you a lower rate.
"Make sure you don't get stuck in a deal with terms that don't work for you just because you found a good interest rate."
4. What else should I consider besides interest rates?
While comparing mortgage renewal rates is an important part of the mortgage renewal process, focusing too much on the interest rate can be problematic as well. Other considerations such as the rate type, payment schedule, and amortization period can affect the price of your mortgage just as much as the interest rate does. Just because you've had a fixed rate mortgage since you bought your home, for example, that doesn't mean you can't switch to a variable rate now if you think a variable rate will be more beneficial. Make sure you don't get stuck in a deal with terms that don't work for you just because you found a good interest rate; instead, make sure you negotiate a mortgage contract that offers a good rate along with repayment terms you're comfortable with.
5. Will I have to pay a penalty if I renew elsewhere?
Just because you began your mortgage with a particular lender, you're under no obligation to stay with that lender once it comes to renewal time. If you decide to break your current mortgage contract, you will have to pay discharge fees. At the same time, the mortgage lending market is a competitive field, and lenders are always trying to incentivize borrowers to use their services instead of a competitor's. Because of this, many lenders will offer to pay the discharge fees from your previous lender in order to gain your business. In addition, you may have to purchase new mortgage default insurance when switching lenders, but only if you modify your existing loan amount or increase your amortization period. Switching to a new lender is not guaranteed to get you a better rate, however. If you think your credit score has improved since you first signed your mortgage contract, then switching to a new lender could be beneficial. However, if your credit score has gone down, a new lender might not be so eager to offer you a better deal than your current lender.

Getting the best deal on your mortgage renewal is not always an easy process; there are rates to compare, terms to consider, lenders to evaluate – all on top of everything else you have to keep track of in your day to day life. That's why First Foundation's Mortgage Brokers offer a mortgage renewal service. Our Mortgage Brokers use their knowledge of the mortgage industry to find you the best mortgage product at the best rate, based on your financial needs and goals. Want to know more about how we can help you with the mortgage renewal process? Contact us today for a free, no obligation mortgage consultation.
Gordon McCallum
President of First Foundation Residential Mortgages and First Foundation Insurance. Live in Edmonton but cheer for the Riders. I have lots of kids. Follow me on Twitter @gordmccallum
---