"We had substantial debt" - how a single-income family from Calgary found financial freedom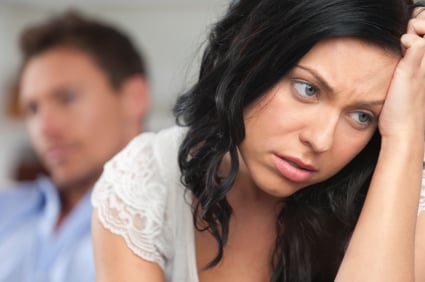 According to a recent article in The Financial Post Albertans have racked up 26% more debt than other Canadians in the last 6 years. Until recently, Mike and Andrea Mathieu, a fortysomething couple who live in Calgary with their two daughters, used to be a part of this alarming statistic.
When Mike lost his job, the family struggled to make payments on their car and home and started relying heavily on their credit cards. Although Mike worked odd jobs to make ends meet, by the time he found a new full time job the family had racked up a significant amount of debt. But how did Mike and Andrea pay down their debt on a single income and still manage to live comfortably?
Making a Few Sacrifices
In order to get their family out of debt, Mike and Andrea decided to divide their acreage into four parcels and build new houses on each property.
"We moved onto our acreage nine years ago. In that time, we subdivided our land into four lots, moved houses onto each property and sold off a couple of them, so that helped us out a lot," Mike explains. "Our property was the last to get finished properly, so for four years we dumped what money we had into the others until they sold. It was a small sacrifice that paid off for us in a big way."
Although this plan helped Mike and Andrea's cashflow problem, they knew they had to change their financial habits if they wanted to avoid falling into debt again.
Staying Afloat With a Loss of Income

Mike admitted that in the past when he and Andrea would make major purchases they never planned for the possibility of a loss of income. Now they say they are careful about keeping their debt low and saving for those rainy days.

Planning Ahead
Some other steps Mike and Andrea took once they were debt-free involved creating a budget, rebuilding their credit and taking advantage of "income splitting" on their tax return.
"Andrea stays at home, so we utilize things like income splitting to save on income taxes each year."
Income splitting is a tax-planning technique designed to shift income from a taxpayer paying a high rate of tax to another taxpayer within the family paying tax at a lower rate. That means, for example, that in a family with a stay-at-home spouse or someone working part-time, the partner with the larger income can assign up to $50,000 of income to the lower earner for tax purposes. This is part of the new Family Tax Cut which is retroactive to the 2014 tax year – any family with children is eligible for it.
I Get By With a Little Help from Financial Bloggers
Being educated on how to save and manage money effectively is something Mike hopes will become an important topic in school curriculums. "Our school system doesn't teach personal finance management which is a shame because it's one of the most important life lessons to learn."
Mike stays informed by keeping up with finance blogs online. "I found an excellent financial blog that I've been reading for three years now, greaterfool.ca, which really changed my way of thinking about personal finance," he explains.
Greaterfool.ca is owned and written by Garth Turner, who is also a best-selling Canadian author of 14 books on economic trends, real estate, the financial crisis, personal finance strategies, taxation, and politics.
Insurance is another area to look at in your budget. An insurance premium is the amount of money charged by a company for active coverage. The sum a person pays in premiums is determined by several factors, such as age, health, and the area a person lives in.
"Whether it's auto insurance or home insurance, you can save big each year by getting the best premium. These larger savings can benefit you for years to come," Tom Drake, a Financial Analyst and writer for CanadianFinanceBlog.com, explains. An insurance broker like First Foundation can help you find both a good premium and the right insurance products for your family. On a cautionary note, cheaper isn't always better – you want to make sure you have the right coverage before trying to save a buck.
And don't forget the little things, Tom Drake explains. "Look for discount codes whenever you can. Before you buy something online, search for a promo code. It's possible to find online discount codes for almost any website. There are also sites that make it easy for you to print out coupons, and apps that allow you to store coupons on your phone. It only takes a few seconds to look for a discount code or coupon, and when you make it a habit, the savings can really add up".
Final Piece of Wisdom
"Live within your means," Mike says. Essentially, that means living off of cash and paying off credit each month. While this may seem like very simple advice, actually carrying it out in practice is much harder. It can only be done with solid financial and personal discipline, changing spending behaviours to match your budget, and making sacrifices where you can to ensure that you stick to your goals.
Tyler Pfeiffer
Born and raised in Alberta, Tyler is married to Tammy and they have two daughters, Megan & Hallie. When you ask him what takes up most of his time... he…
---