Definition of a Void Cheque
Void Cheque is being replaced by the term Pre-authorized Debit form or PAD.
Lenders use a void cheque or a PAD for much the same reason that employers use it, so they may withdraw or deposit funds to your account as required. Welcome to the convinience of Internet banking.
Sample Void Check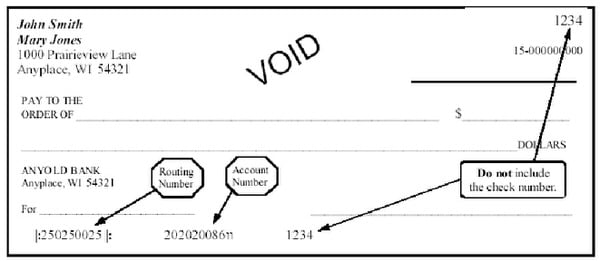 Mortgage payments can be stressful, especially if you have to remember to make the payment in the first place. This is why all broker channel lenders require pre-authorized payments; all you have to do is ensure the correct amount of funds are in your account and they will withdraw the funds according to the established schedule.
It should also be noted that the top left hand portion of the cheque may not be handwritten or altered; this portion identifies who the cheque belongs to.
Also, mortgage payments must be made from someone whose name appears on the title. Mortgage payments cannot be withdrawn from a thrid-party account.
Related Terms
If you want to know more about a Void Check or Pre-Authorized debit form, please contact us anytime!