Need a Last Minute Gift? Here are 6 of the Most Popular Gifts for $20 or Less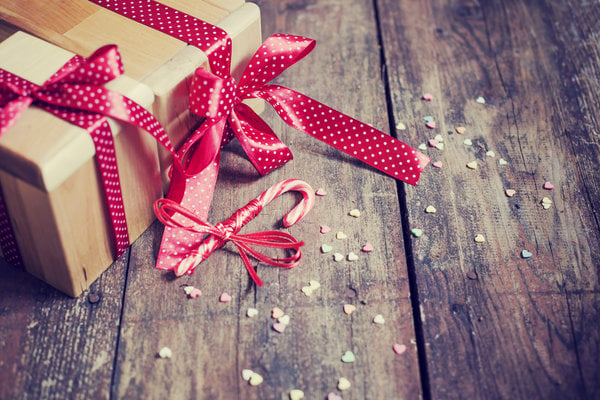 Are you a last minute gifter? Let's be honest here – most of us are. This is how the usual routine plays out: In mid-November, you promise yourself that this year will be different, that you won't be one of those people rushing around at the last minute, and that instead, you'll be sitting at home relaxing when everyone else is out trying to find last-minute gifts. In early December, you hit the stores, and start to cross a few people off you list. You're feeling great, but then work gets busy, and the kids have hockey practice, and one of the kids gets sick so you have to spend time looking after them, and then before you know it, you're days away from your first holiday party and you've only bought two gifts. Well don't worry, because last minute shopping doesn't have to mean buying expensive gifts that no one wants. In fact, there are plenty of great last minute gifts you can buy without having to go into holiday debt. Here are the most popular gifts for less than $20 for every type of person on your list.
1) For the Photographer: Telephoto Phone Lens
Smartphones are already able to capture better images than most digital cameras could ten years ago, and now with a telephoto phone lens ($20), you can take even better smartphone photos. These handy devices mount directly to your phone's camera window, and enlarge subjects clearly just like a standard telephoto lens. Several manufacturers have started making their own telephoto phone lenses, so take a look around and find the perfect one for the photography buff on your list.
Last minute shopping doesn't have to mean buying expensive gifts that no one wants.
2) For the Tea Connoisseur: David's Tea Gift Pack
For a tea lover, there's nothing like an exciting new tea blend to spice up the holidays. David's Tea is always coming up with delicious new tea concoctions, and they offer a wide range of tea gift packs for under $20. Mix and match tea varieties and come up with the perfect sampler pack for the tea lover on your list. Or if you don't know what kind of tea someone likes, you could always find them a stylish new mug. David's tea has their simplicity teacups on sale this holiday season at 2 for $20, or you can check out your favourite local tea shop and see sorts of mugs and blends they have to offer.
3) For the Gamer: Exploding Kittens Card Game
In past years, board games like Settlers of Catan and Cranium have been big sellers, but this year card games have really been taking off. The two most popular games on Amazon right now are both card games: Cards Against Humanity, which retails for $25, and Exploding Kittens, which comes in right on budget at $20. Another budget-friendly option for the gamer on your list is to find an expansion pack for a game they already have. Cards Against Humanity currently has six expansion packs available, which sell for $10 each, and Settlers of Catan offers a seemingly endless selection of alternate games and expansion packs which come at a variety of price points.
In early December, you hit the stores, and start to cross a few people off you list, then before you know it, you've only bought two gifts.
4) For the Creative Type: Adult Colouring Books
Colouring books have become hugely popular this year, and not just for kids. In fact, five of Amazon's top ten best selling books right now are adult colouring books. As it turns out, kids aren't the only ones who like to colour. Many adults find colouring relaxing, and, with a little patience and some good coloured pencils, anyone can transform the pages of these colouring books into beautiful works of art.
5) For the Music Lover: Adele's "25"
Fans have been awaiting her comeback for years, and with "25," Adele has once again earned her place at the top of the charts. Her latest album, which came out on November 20th, sold 3.38 million copies in its first week, and by the end of its third week, Billboard estimates that it will have reached over 5 million sales in the U.S. alone. All of this means that "25" will be the number one album on many people's wish list this year (if they don't already own it), which is good news, since it only costs $9.99.
6) For the Tech Junkie: Google Cardboard
In the tech world, 2015 has been the year of virtual reality. Most virtual reality gifts tend to be expensive, but there is a budget friendly option that has been taking off this year as well. Announced at last year's Google Developers Conference, Google Cardboard became the first device to bring virtual reality to the masses. This cardboard device that you fold yourself and mount to your head may look a bit hokey, but, in conjunction with a smartphone and the right apps, it offers a truly immersive 3D viewing experience. This is a great gift for anyone loves exploring new technology, and there are a variety of viewers available in the $5 to $20 price range.

These holiday gift ideas should help you keep everyone on your list happy, while keeping you on budget and on schedule. Want more tips on saving this holiday season? Check out these six holiday shopping hacks that will save you money, or start planning your budget-friendly New Year's Eve Party with these five low cost New Year's Eve options.
Tracy Hall
Wherever she goes, Tracy is a liaison, whether she is keeping the lines open between clients and their personal goals, or ensuring employees are part of an efficiently running machine.…
---