It's Spring In Calgary! Is Your Car Ready?
These handy spring vehicle maintenance tips can get you ready to hit the open road.
Get your running in tip top condition before you hit the highway this spring.
Get an Auto Insurance Quote >>
It's a Stampede of Savings!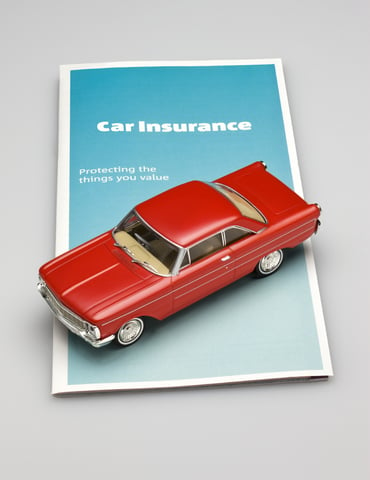 If you live in Calgary, you know that your auto insurance has to cover things that most of the rest of Canada doesn't have to deal with, specifically winter weather. Choose a homegrown solution for your Calgary car insurance with First Foundation. Our insurance brokers are Calgarian drivers just like you with the same needs for excellent car insurance coverage.
---
Why Car Insurance From a Broker Makes Sense
First Foundation is an insurance broker. This means we shop different insurers for the best rates and terms for you. Have a few accidents on your record? A broker will find you the most reasonable rate given your history. Have a flawless driving record? Same thing. We'll get you the insurance you need and the terms you want.
---
Car Insurance Coverage in Calgary Cheaper with Grid
The Grid rating program was established by the Alberta Automobile Insurance Rate Board to set maximum premiums for basic coverage. If you live in Calgary, the maximum you'll pay for bare-bones basic coverage is $780. As a result of the cap, most companies bid under that amount for car insurance in Calgary, and drivers have more in their budgets for additional coverage.
Ask your insurance broker about the many options available to improve your auto insurance coverage.
Moving to Calgary? Let us Shop For You
If you are moving to our great city from another province in Canada, the temptation is to keep your old insurance. It's comfortable and you have more concerns when you're moving than switching car insurance. But since we're brokers, we can take all the work out of the equation and do everything for you. Not only will we find you good rates that may be cheaper than what you would have paid if you had stayed with your old company, but we'll make sure you have the auto insurance coverage you need for Calgary, not the coverage you had in your home province.

Request a call back from a Calgary Insurance Agent now >>

---
Other Vehicle Insurance
We don't just insure your car. We know Calgary residents like their toys, and we'll find the best package rates to include your ATVs, motorcycles and campers in your auto insurance policy. Shopping for insurance for a package of vehicles can be confusing and time-consuming; let us do the work for you and get you exactly the insurance you need.
Get a free quote on your Calgary car insurance online or call us for more information on how we can help you find the best insurance for your vehicle.