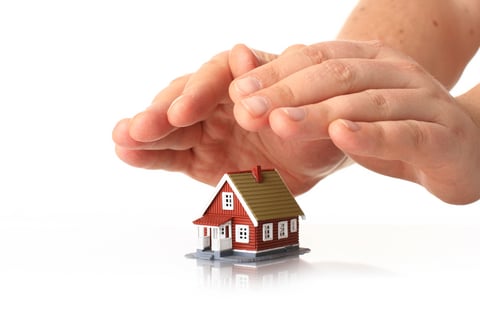 Purchasing your Calgary home insurance could be one of the most important buying decisions you make. Don't make it alone. Let First Foundation be your insurance broker partner in making sure that you have what you need to cover theft, fire, or other incidents that can affect your home and possessions in Calgary.


Get a Calgary Home Insurance Quote now >>

---
Calgary Home Insurance With a Calgary Insurance Broker
There are two major advantages to getting your home insurance with First Foundation. The first is that they are local to Calgary. This means that if any situation arises, your agent will come to you or you can go to them. They'll help you fill out claim paperwork and tell you if it is worth filing a claim for the incident in the first place. They're your local, on-call insurance advisors, and they'll do anything for you.
The second advantage is that they are an insurance broker. A broker is like a personal shopper for insurance. They have access to policies from a wide range of insurers. This lets them put together the perfect package for you at a rate you may not get if you went directly to an insurance company on your own.
---
What Type of Insurance Do You Need
The type of home insurance you need depends entirely on the features and value of your home and contents. If you have more than two thousand dollars worth of jewelry, you may need additional coverage for jewelry. If you have collectibles or a hobby like photography that is usually accompanied by some expensive equipment, you may need more coverage as the fixed amount for contents insurance under your usual policy may not cover everything. While you can get a rough idea of what you'll be paying with our home insurance online rate calculator, one of our agents will finely hone your insurance policy into exactly what you need.
---
Calgary Home Insurance Quote
---
Home Businesses Are Covered - But Tell Us
If you run a business out of your house, let us know and we'll find you coverage. Depending on the nature of the business, we'll let you know if you need additional commercial insurance or if everything is covered under your Calgary home insurance policy.
---
Condominium and Tenant Insurance
You may think if you rent or own a condo in Calgary that you don't need home insurance. Do you have valuable possessions that would need replacing in the event of theft? If the answer is yes, you could use tenant insurance, which is much cheaper than you would think it is. A condominium is much easier to make a case for, as most financial institutions won't give you a mortgage without it. There's a reason for that; you need coverage for liability in common areas, and potential damage to other units that may happen due to fire, water damage, or other circumstances.

Act now and call our Calgary insurance agents to get a quote >>