Car Insurance for Edmontonians, By Edmontonians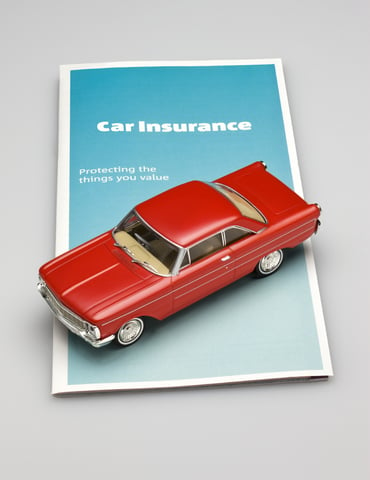 If you're driving a vehicle in Edmonton, you know you have to deal with more varied weather conditions than the average Canadian, especially in winter. As a premier provider of Edmonton car insurance, First Foundation Insurance will help you get the right policy to cover your vehicle.
Get an Auto Insurance Quote Today >>
---
Alberta Car Insurance Brokers Know What You Need
There are two types of mandatory vehicle insurance in Alberta: liability and accident benefit insurance.
These two items go into every Edmonton car insurance policy that we sell, but we'll also be able to suggest extra features that pertain to your unique situation. Since First Foundation is an
insurance broker
, we get rates and terms that you may not see if you go directly to the insurance company yourself. Plus, we're based in
Edmonton
, so we're aware of all the unique situations that can arise from weather conditions and other factors in our city.
Ask your insurance broker about the many options available to improve your auto insurance coverage.
Get The Policy you Need for Your Edmonton Car
While we have super affordable options available for clients that want to pay as little as possible for their car insurance, being
Edmontonians
ourselves we know exactly what coverage you need for your car. Are you commuting in from a rural area with a threat of deer collisions? You'll need comprehensive collision coverage. Do you want a lower deductible since accidents are more likely to happen in the winter months when heating bills and the holidays stretch your budget? Need a package deal to cover your all-terrain vehicles and snowmobiles along with your car or truck? As Edmonton natives ourselves, we know exactly what you are facing and will get you the policy you need.
---
A Car Insurance Broker is Your Personal Insurance Shopper
While shopping for insurance may seem easy on the surface, there are many factors to take into consideration that you may not even be aware of. Once we get your request for
a quote
, we'll follow up with detailed questions about what you want, such as rental car coverage if your car ends up in the shop for a few days. Then we'll research our network of companies to find the policy that fits your vehicle perfectly and get back to you with a clear, no-nonsense proposal.
---
Edmonton Car Insurance Brokers That Will Fight for You
We all drive as carefully as we can to avoid getting into accidents. Even with all of our care, weather and other drivers that may not be as safe can make an accident a reality. If that happens, you can count on First Foundation to be completely on your
team
, helping you to file and process your claim so you can get back on the road or get the damage fixed as quickly as possible. We'll cut through the red tape so you don't have to.
Get in touch with First Foundation today to get the Edmonton car insurance you're looking for.