PERSONAL INSURANCE ACCOUNT MANAGER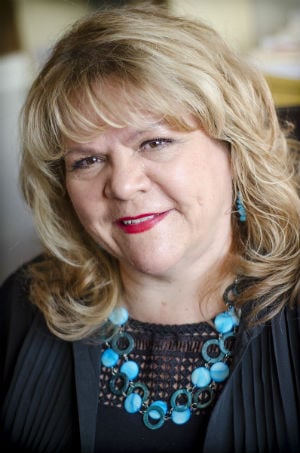 Forty years of experience in the insurance industry brought Debra Schulz to First Foundation with a wealth of relational and customer service skills that are second to none. Albert Einstein said that "if you can't explain it to a six-year-old, you don't understand it yourself". Debra is a true expert who takes the mystery out of insurance policies by providing clear and concise explanations which help her clients understand their coverage. With Debra on your side, rest assured that you will not need a dictionary, translator, or insurance certification to be confident that you are fully covered!

Born and raised in Calgary as the tenth child in an amazing family of 15 siblings, Debra developed her voice and was able to learn to speak up for herself and be heard. This challenge and blessing was a fantastic opportunity to grow, and now Debra's gift of gab allows her to open the conversation and create meaningful relationships with her clients as part of a successful insurance career. It is so easy to talk to Debra, and she is so relatable. Speaking with Debra about your insurance is like having coffee with a new friend. We are so proud of that!

Of course, if you go out for coffee with Debra in real life, she will take you for pizza, as in the early years she detoured briefly from insurance to manage a successful pizza business! This experience pays off for any Mom, and her son Taylor really didn't mind his Mom's pizza prowess growing up. Since he now resides in Toronto, working as a fitness trainer and model, Debra spends much of her time entertaining and cooking, spending time with her siblings. At the end of the day you will find Debra relaxing with a good book, listening to music, or walking her killer six-pound dog, Lexie.

From pizza pies to pie charts, Debra does it all!!
---
Connect with Debra Socially
---
Contact Debra
Phone: 403-768-1506
Fax: 587-838-9374
Toll Free: 1-866-702-7678
Email: dschulz [at] firstfoundation [dot] ca *
*No unsolicited CEMs please, all correspondence must be CASL compliant