Licensed Mortgage Broker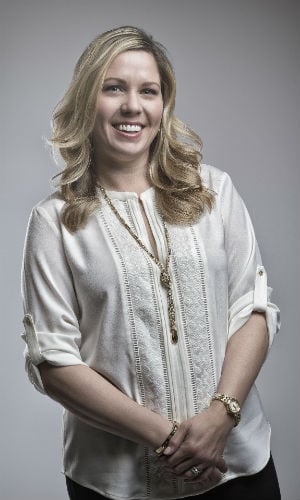 Seeking experience, organization, and the details in the mortgage process? Kelly's the mortgage broker you've been looking for - and the professional you want! With over 13 years of navigating the ups and downs of the Canadian financial market, Kelly Seegerer has proven herself as a top producing Mortgage Broker since 2004.
Whether it's helping clients with purchase-financing, refinances, or renewals, Kelly has an incredible ability to connect with her clients on a personal level and help her clients find the right mortgage solution to meet their needs, while taking the time to explain the details of the mortgage process - it's what makes Kelly uniquely exceptional! Her experience working with small or large-sized builders, relocation companies, or real estate brokerages, has been instrumental in developing Kelly's high-level problem solving skills and strong attention to detail, which have enabled Kelly to complete nearly 1000 mortgage transactions over her career. Beyond that - if you're not sold on her already - Kelly possess excellent organization skills; a skill set she carries into her community. She loves to organize events that bring people together. So, whether it's a family holiday get-together, or a community block party, Kelly love to be surrounded by the people in her life!
In her spare time, you will find this wife and mother spending time in her Calgary home or enjoying weekend trips to the mountains in B.C. with her husband and two, energetic children. Kelly's family has a love for skiing, water sports, and spending quality time together. And if that doesn't sound exciting enough, since meeting her husband abroad, Kelly has developed a passion for travel. After meeting her Germany-native husband, this husband and wife team have spent time travelling throughout Europe and enjoying returning to Germany to visit family.
To get down to business with Kelly, call her today!
---
Connect with Kelly Socially
Contact Kelly
Phone: 403.875.5414
Fax: 403.206.7344
Email: kseegerer [at] firstfoundation [dot] ca *
Connect on Google+
*No unsolicited CEMs please, all correspondence must be CASL compliance