Personal & Commercial Insurance Branch Manager
Commissioner of Oaths (Alberta)
Calgary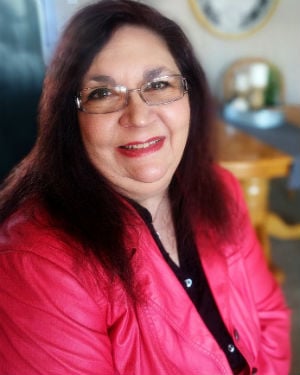 Who knew that after four decades of personal and commercial insurance brokering, Veralin would join the First Foundation team?!? Possessing a ton of experience, Veralin's strength is facing new challenges, with a strong knowledge base, in the ever-changing insurance industry.
After 40 years, Veralin still greets everyone with warmth and enthusiasm, whether you are a new client or an existing client, co-worker, or industry partner! She enjoys providing answers to her client's concerns or advising her clients on how to make their claims go more smoothly. Without a doubt - she's passionate about client care! One thing is for sure; when you become Veralin's client you become family and she'll take care of all of your insurance needs with the patience, kindness, understanding and sound advice, for which she is known.
After being raised on a farm in southern Saskatchewan and completing school, Veralin started her first job in the insurance industry working in Weyburn, Saskatchewan. In 1988, Veralin moved to Toronto and worked as a Customer Support Representative at a major computer software company, specializing in insurance brokerage software. Following two years with the software company, she and her husband decided to move to Calgary, Alberta where she continues to reside to this day!
When Veralin isn't on the clock, you can find her reveling in her life as a dance mom. She's not one of those crazy dance moms you see on TV though (well maybe a little bit..), rather Veralin finds so much joy in supporting her daughter, Alex in living out her dream as a teacher and dancer! But her passion for the dance community doesn't end there. Veralin owns and operates a dance studio in Calgary called Dance Dimensions. When she's not working on costuming, bookkeeping and such things for the dance studio, Veralin can often be found spending time with her two dogs, Teddi and Shenzi. She's a true animal lover!
Let Veralin put her expertise and heart to work for you! Contact her now!
---
Connect with Veralin
Get an insurance quote today »
Contact Veralin
Phone: 587.439.4489
Fax: 587.838.9374
Toll Free: 1.866.702.7678
Email: vmichael [at] firstfoundation [dot] ca *
*No unsolicited CEMs please, all correspondence must be CASL compliant