Contributing Author
J. Douglas Hoyes, Founder & Trustee of Hoyes, Michalos & Associates
B.A., C.A., CIRP, CBV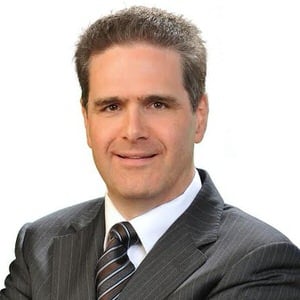 Doug Hoyes has extensive experience resolving financial issues for Canadian citizens. He is a Chartered Professional Accountant (CPA), Licensed Trustee and Chartered Insolvency and Restructuring Professional and Business Valuator.
Doug regularly comments on a variety of TV, radio and other media outlets on topics surrounding bankruptcy and consumer proposals and writes a column for Huffington Post. Doug previously held roles at PricewaterhouseCoopers and KPMG as a CPA. He testified before the Canadian Senate's Banking, Trade and Commerce Committee in 2008. Doug has been serving as an OSB (Office of the Superintendent of Bankruptcy) Oral Board Examiner since 2013.
---
We are very excited to have Doug Hoyes as a contributing author on the #OwnGrowProtect blog. Having seen almost every financial problem under the sun, Doug shares his knowledge with the hopes of reaching people before they find themselves in financial trouble.
---
Connect with Doug Hoyes
J Douglas Hoyes
Hoyes, Michalos & Associates
Trustee in Bankruptcy
www.hoyes.com