Relationship Manager
Licensed Mortgage Broker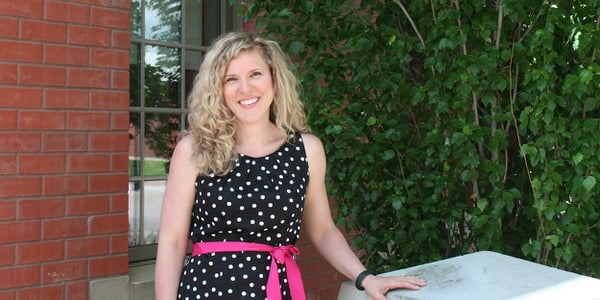 About Kelly Gray
Prior to joining the team at First Foundation in April of 2014, Kelly worked as relocation consultant for Royal LePage Relocation Services administering the Integrated Relocation Policy (IRP) for military members and their families. Her duties included meeting with clients to discuss their relocation needs and advising them on how to maximize the benefits of the program. She primarily assisted military personnel at CFB Edmonton but also worked with clients on other bases in Alberta as well as Afghanistan.

Kelly also spent a year as a real estate Legal Assistant at Thomas A. Rowand Professional Corporation (law firm), where she handled all real estate transactions for the firm. Needless to say, Kelly's previous experience helps her excel in her current position with First Foundation.

In her role as relationship manager, Kelly gets to do what she does best... connect with people. Kelly balances managing new incoming mortgage inquiries with following up with existing clients to ensure they are completely taken care of.
"I really enjoy meeting people, learning their story, and finding solutions that meet their unique needs."

When not at work, Kelly likes to do things that make her "feel alive" which includes traveling, hiking, sky diving, rock climbing, ice climbing and so on... apparently she plans on doing a Tough Mudder this fall (we have no idea what that means but it sounds dangerous). Also it should be mentioned that Kelly is a roller derby advocate. She plays in the E-Ville Roller Derby League, is on a house team, The Slice Girls, and on a competitive travel team, the E-Ville Dead.
---
Connect with Kelly Socially
---
Contact Information for Kelly
Phone: 780.702.7678 ext 304
Fax: 780.432.4133
Toll Free: 1.866.702.7678 ext 304
Email: kgray [at] firstfoundation [dot] ca *
Connect on Google+
*No unsolicited CEMs please, all correspondence must be CASL compliant